BODY COUNT ANNOUNCES FAN CONTEST TO CREATE NEXT MUSIC VIDEO FOR "THE HATE IS REAL"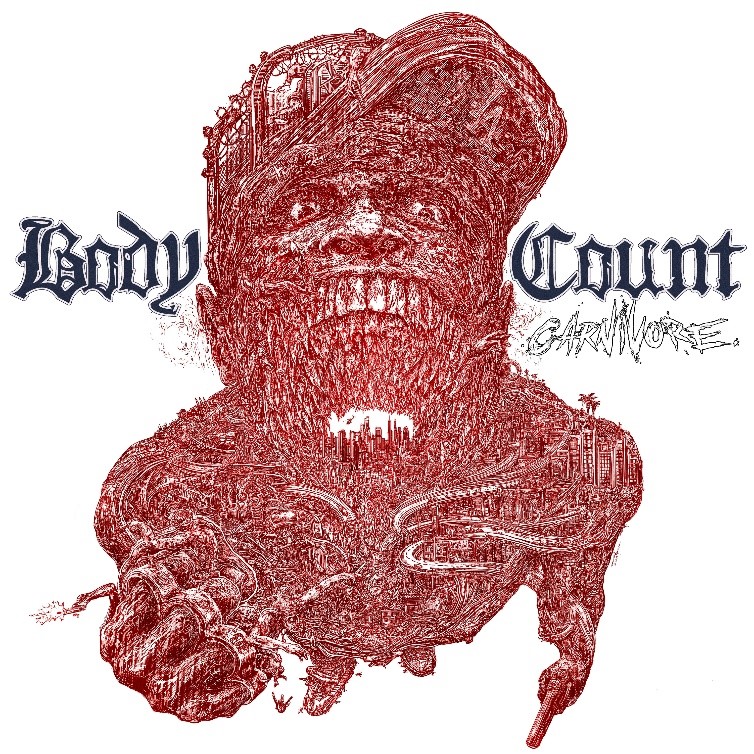 Body Count
just launched a video contest for their song "
The Hate Is Real
" from their latest album,
Carnivore
. Fans can create and submit their own videos for the track and the band's favorite submission will be released as the next official Body Count music video. More details about the contest can be found
HERE
.
BODY COUNT released their new and highly acclaimed full-length album Carnivore on March 6th, 2020. The album was produced by Will Putney (Thy Art Is Murder, Knocked Loose and features standout tracks such as: "Another Level (feat. Jamey Jasta)", "When I'm Gone (feat. Amy Lee)", "Point The Finger (feat. Riley Gale)", and Grammy nominated track"Bum-Rush".Carnivore is available to purchase and stream HERE.
The following physical formats are still available for Carnivore:
Deluxe 2CD Box Set (incl. bonus tracks, beanie, metallic logo pin, poster & instrumental CD)
Ltd. Gatefold LP+CD & LP-Booklet & Poster (incl. bonus track)
CD Digipak

Carnivore Tracklist:

Carnivore

Point The Finger (feat. Riley Gale)

Bum – Rush

Ace Of Spades

Another Level (feat. Jamey Jasta)

Colors – 2020

No Remorse

When I'm Gone (feat. Amy Lee)

Thee Critical Beatdown

The Hate Is Real

6 In Tha Morning – 2020 – Unreleased Demo*
No Lives Matter – Live in Australia 2017**
Black Hoodie – Live in Australia 2017**

(*) Bonus Track (available on Ltd. LP and Ltd. 2CD Box Set)
(**) Bonus Track (only available on 2CD Box Set)

BODY COUNT is Ice T (vocals), Ernie C. (guitar/backing vocals), Juan Garcia(guitar/backing vocals), Vincent Price (bass/backing vocals), Ill Will (drums) and Sean E. Sean (samples/backing vocals).

Purchase/Stream Carnivore:

Follow BODY COUNT: