"BOOMERANG" the new hit series on BET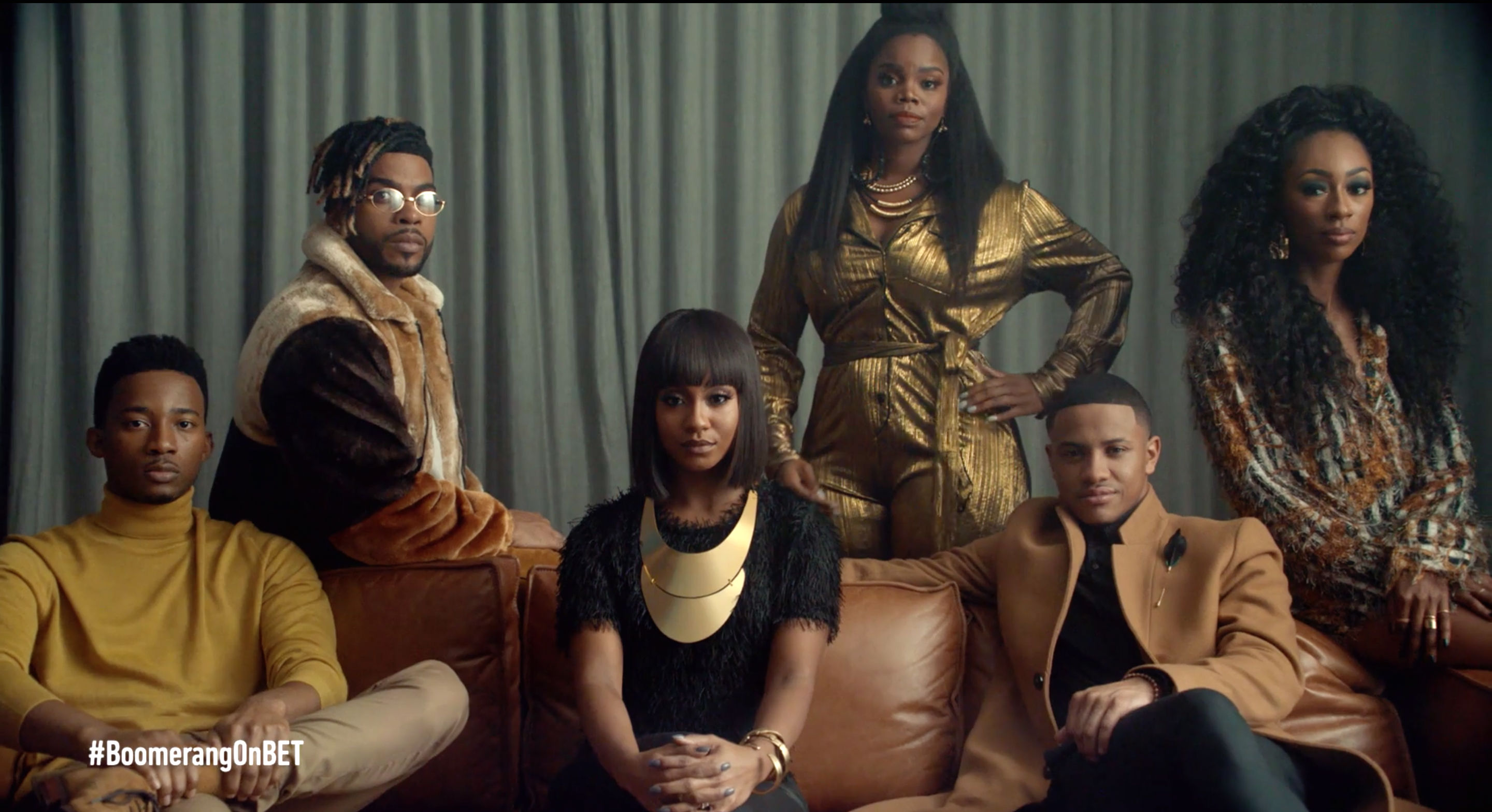 Fans of the famous 1992 romantic comedy "Boomerang" have something to be excited about when actress and recording artist, Tetona Jackson stars in the spinoff TV series, set to air this Tuesday at 10/9c on BET.
Based from 1992 film, Jackson will star as Simone in the new series, the ambitious daughter looking to break off from her parents in order to build her own legacy. This half-hour series will highlight a group of friends who've grown together with dreams of now making it as Marketing Professionals.
The original movie, which followed a cocky ladies man played by Eddie Murphy who meets his match when his flirtatious ways conflict with his new love interest, is said to be slightly different from its newly released series. It will focus on the roles of young black millennials and the quest to rid themselves from their stereotype of privilege and entitlement.
Academy award winning actress Halle Berry has taken on the role of Executive Producer for the new series, following the major role she played in the film alongside her co-stars Robin Givens and Eddie Murphy in the 1992 release.
Tetona Jackson has landed roles in many television series including the Hulu x AwesomenessTV comedy series "All Night", where she was able to portray an LGBT character, something she is very proud of in her young career. Jackson has also starred in other films including a role in the 2017 horror film Severed Road. She was also casted in the film Stolen from Suburbia, and starred as "Nudge" in the best selling literary series Maximum Rise.
Jackson's character Simone will look to balance her career while managing the love interests that appear throughout the show.
With the premier set for tonight, the characters emotions will be tested in everything from love, friendships, trust and and even romance as they look for their purpose in the industry.
Written by: Carl Tienabeso