Brendon Urie Has High Hopes For Charity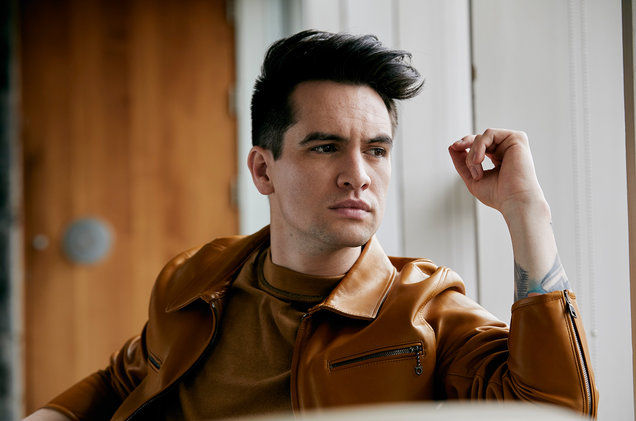 Panic! At The Disco's frontman, Brendon Urie, raised over $134,000 during a 24-hour charity Twitch stream last week. Surpassing his goal to raise $100,000 for the band's organization, his stream garnered support from fans and Twitch users alike. With special appearances from Pete Wentz (Fall Out Boy), Josh Dunn (Twenty One Pilots), and Dillon Francis and giveaways from Panic!, Call of Duty, and The Game Awards, Urie was able to raise money for the High Hopes Foundation. The band started the foundation to help lead, advocate, and develop support for human rights.
Urie and the band were inspired to fight for the people who can't fight themselves, people and communities who are discriminated against and abused on the basis of gender, race, sexual orientation, or religion. The High Hopes Foundation supports the efforts of non-profits that share support, courage, and motivation for victims of human rights violations. In 2018, Urie named GLSEN, an LGBTQ non-profit, the foundation's first beneficiary and pledged $1 million to support their work. In honor of his ongoing committment to LGBTQ youth and work towards creating more inclusive schools, Brendan Urie was honored with the Inspiration Award at the GLSEN Respect Awards.
Outside of his philanthropic work, you will probably recognize Brendan as the frontman of the internationally acclaimed rock band Panic! At The Disco. Their latest album, Pray For The Wicked, debuted #1 on the Billboard charts in 2018. The hit single "High Hopes" shot straight to the top of the charts, breaking the record for longest run as a chart topper across multiple radio genres. It's no wonder the band wanted to use the good luck of the song title in the name for their foundation. We are proud of Panic!'s efforts for human rights and are excited for the future of the High Hopes Foundation.
By Sonja Grunfeld
Photo by Jimmy Fontaine