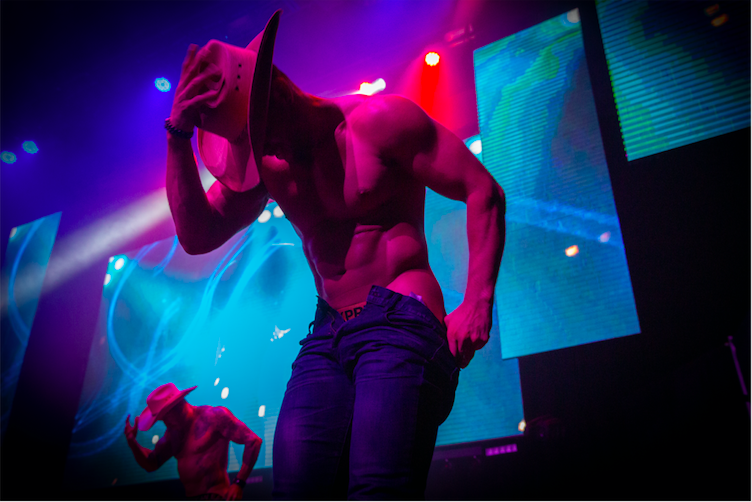 You've already heard about Magic Mike and Channing Tatum, but little did you know about what came first: Magic Men Live. Your sexiest Hollywood fantasies are coming to life this January, as Magic Men returns with their concert tour experience for a residency right here in Hollywood. Magic Men Live stars a sexy all-male cast that will entertain and empower the whole audience. The cast will be performing 9 thrilling shows at the historic Avalon venue for full audiences which have in the past included celebrities like Shay Mitchell, Heather Morris (Glee), and Savannah Kennick (Arrested Development).
The original concept has been sought after for years by other productions, but none have come close to the perfection of Magic Men Live. Miles Hass, Magic Men's founder, has carried the show for years and describes the performance as … "high energy concert-like experience that is designed with the desires of contemporary women in mind; bringing all of their favorite fantasies to life with an exciting and innovative production unlike anything they've ever seen."
Miles started Magic Men back in 2010, evolving it from a club show to a national touring production. The tour has traveled to 150 different countries to give their die hard fans the high-energy and intensely exciting experience that have entertained fans for years. The Magic Men Live experience was designed with contemporary women in mind, bringing all of their fantasies to life while making them feel comfortable, appreciated, and exhilarated.
See for yourself when Magic Men Live begins their January-March residency here in Hollywood.
By Sonja Grunfeld
Photos by Tamar Levine