CAUTIOUS CLAY'S DELUXE EDITION OF DEBUT ALBUM DEADPAN LOVE OUT NOW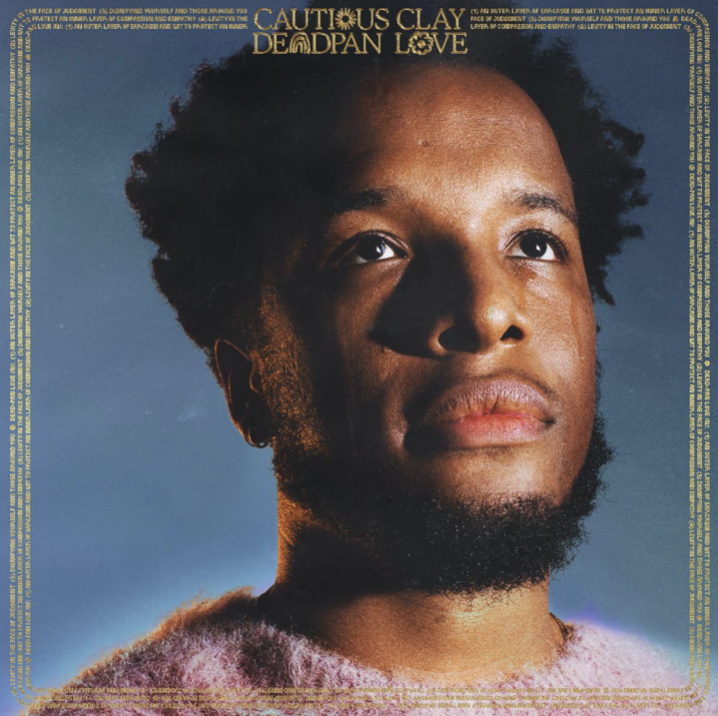 FEATURES NEW SINGLE "25/8," CO-WRITTEN & CO-PRODUCED
BY ROSTAM
NORTH AMERICA TOUR KICKS OFF THIS WEEK – TICKETS HERE
The deluxe edition of Deadpan Love, the debut album from celebrated singer, songwriter, producer and multi-instrumentalist Cautious Clay is out today. Deadpan Love (Deluxe) features four new songs and new versions of fan favorites, including the previously released "Rapture in Blue" and new single "25/8," co-written and co-produced with Rostam. STREAM HERE.
The deluxe edition expands on Cautious' long-awaited debut Deadpan Love, released in 2021 to widespread acclaim. The original includes the hit "Wildfire," which was recently covered by BLACKPINK's ROSÉ and featured in a new episode of "Gossip Girl." Additionally, Cautious made his television debut in December, performing three tracks on "CBS This Morning"—WATCH HERE.
Furthermore, Cautious kicks off his Karma & Friends Tour of North America this week with dates including New York, Los Angeles, Chicago, Atlanta and more. European dates follow this summer. Tickets are on sale now, visit cautiousclay.com/tour2022 for more information.