WINNETKA BOWLING LEAGUE RELEASES NEW EP pulp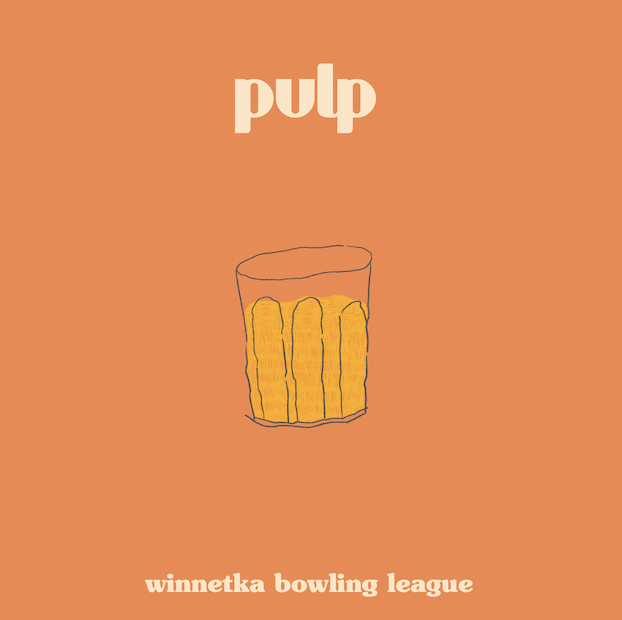 NEW SONG "fiimy (fuck it, i miss you)" WITH DEMI LOVATO OUT NOW

Today, Winnetka Bowling League releases their new EP pulp via RCA Records. The EP features "fiimy (fuck it, i miss you)" with Demi Lovato out today, along with two previously released tracks including title track "pulp." Listen HERE.
The collaboration between Winnetka Bowling League and Demi Lovato on "fiimy (fuck it, i miss you)" came about last year when Demi reached out to front man Matthew Koma after he posted a clip of the song on TikTok and the two decided to record the song together.
About "fiimy (fuck it, i miss you)," Matthew says, ""fiimy" is about running into an ex for the first time since a break up and the rush of mixed feelings that ad target you. There's wondering if you even know that person anymore and there's reckoning with your own "did i fuck up a good thing". When Demi heard the lyrics, I think they reminded them of their own version of that experience…so it was really cool to hear them come with a verse framing how that story was told in their world. It takes dismissing a lot of pride to admit to yourself you miss someone."
Demi adds, "Winnetka Bowling League has such a unique sound, and I am excited to be on this record with them. If these times taught us anything it's the power of human connection and missing someone, and I think this song speaks to that in a very honest and relevant way."

Written and produced by Matthew, pulp is the bands fourth EP and follows their 2020 critically acclaimed EP Congratulations.
About pulp, Matthew shares, "Writing songs feels nauseatingly self-important and talking about writing songs is worse than a writer's camp. But alas, I wrote most of the songs for the new EP in New York and felt panicked for 2 months that I was only capable of pure shit. I grew up in NY but I've spent the last 11 years in Los Angeles and sometimes the mentality here makes you forget about doing stuff you actually love. Being back in New York sort of sparked all these memories of being a kid recording terrible demos on ACID (the recording program, not the drug, unfortunately). And that headspace got me thinking about things and people I haven't thought about for a long time. Usually I'm arm wrestling myself to write something about my current circumstance that's relatable to more than my three friends who like quarantine as much as I do. But there was this shift in NY and I started writing about people and feelings I hadn't visited in a while. Time grants you kinder eyes and with songs like "barcelona" and "fiimy" I got to re-explore those relationships from a helicopter's view and see it a little differently. "pulp" was about this really odd memory that came back to me one day when I walked by Port Authority and smelled hot pretzels. It made sense to call the EP "pulp" because every song was born from some specific snapshot detail that wasn't at all the main juice (lol). I usually like my own music for 2-3 months after making it then I'm paralyzingly humiliated. I wrote this on 4/22/21 – use that information accordingly."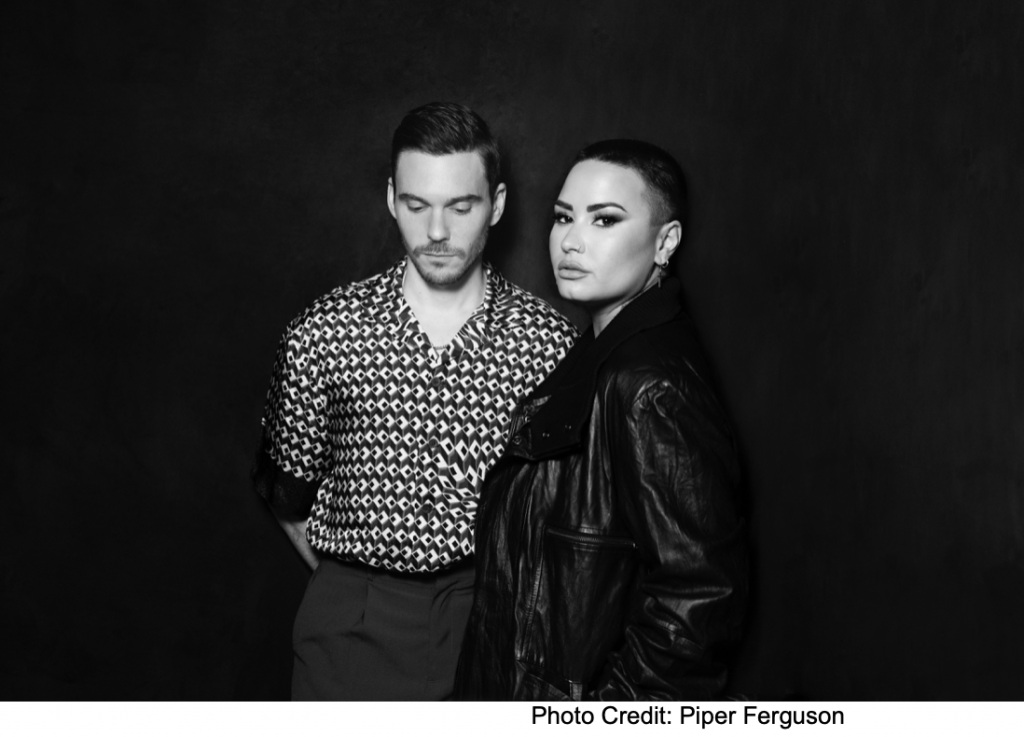 pulp EP track listing:
"pulp"
"fiimy (fuck it, i miss you)" with Demi Lovato
"barcelona" with Sasha Alex Sloan
"dandelion"
"emotionalporn"
To Buy/Stream pulp: https://smarturl.it/xpulpx
This March, Winnetka Bowling League will be playing a run of show dates supporting CHVRCHES on their almost sold out UK "Screen Violence Tour." For more information and to purchase tickets in Newcastle and Birmingham please visit HERE.
March 14th – Edinburgh UK – O2 Academy (SOLD OUT)
March 15th – Newcastle, UK – O2 City Hall
March 16th – London, UK – O2 Academy Brixton (SOLD OUT)
March 18th – Birmingham, UK – O2 Academy
March 19th – Manchester, UK – O2 Apollo (SOLD OUT)
About Matthew Koma and Winnetka Bowling League:
Lead singer and front man Matthew Koma is an award-winning performer, songwriter and producer who has worked with a diverse range of artists including Bruce Springsteen, Keith Urban, Demi Lovato, Britney Spears, Tiësto, Ryan Tedder, Pentatonix, RAC, The Knocks, Shania Twain, Kelly Clarkson and many more. New Jersey raised, Koma formed Winnetka Bowling League in 2018 in Los Angeles along with his brother Kris Mazzarisi on drums and released their self- titled EP. Their second EP Cloudy with a Chance of Sun was released in 2019 and followed by Congratulations in 2020, all brimming with finely tuned guitar pop, catchy lyrics and perfectly calibrated songwriting. Rounding out the band is Sam Beresford on keys. The Los Angeles Times declared their debut "On The 5" as an "undeniably anthemic pop," V Magazine described "Grammy-winning singer-songwriter Matthew Koma…[as] raw and honest, possessing a dry sense of humor that is reflected in both his songs and his mannerisms…[Winnetka Bowling League is] the perfect pairing of deep lyrical content and alternative rock melodies," and Idolator raved "Winnetka Bowling League continues to roll out hands-in-the-air pop/rock anthems at an alarming rate."
Follow Winnetka Bowling League:
Instagram | TikTok | Facebook | Twitter | Official Website
About Demi Lovato:
Demi Lovato is a GRAMMY-nominated and award winning singer, actor, producer, New York Times best-selling author and advocate. They also continue to be one of the biggest names on social media with an engaged combined following of over 215 million. Lovato has been honored over the years with numerous awards and accolades for their work including a MTV Video Music Award, 14 Teen Choice Awards, five People's Choice Awards, an ALMA Award, a Latin American Music Award and a GLAAD Vanguard Award for their services to LGBT activism. They have also received two GRAMMY Award nominations, four Billboard Music Awards nominations and three Brit Award nominations for their work. A native of Dallas, they currently reside in Los Angeles. 
Follow Demi Lovato:
Instagram | TikTok | Facebook | Twitter | Official Website