DEACON "LOVE FOR THE SUMMER" FT. LOREN GRAY OUT NOW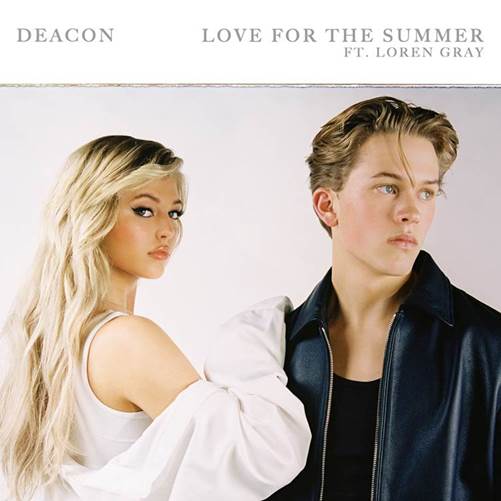 Today, 17-year-old producer Deacon releases his second track, "Love For The Summer" ft. Loren Gray via Palm Tree Records/RCA Records. It's written by Deacon along with Kelsea Ballerini, Patrick Martin and Jesse Frasure. Click HERE to listen. This track follows "Long Run" ft. Nina Nesbitt, which was Deacon's critically acclaimed debut track and music video (click HERE).

Photo Credit: Sam Dameshek
About Deacon:
Deacon's journey as an artist is just beginning, but his time in the spotlight matches that of a veteran musician. His passion for music started early, creating hip-hop beats in the 7th grade before gradually making his way over to dance and electronic music. He aims to build a fan base and create a genuine connection with people through his music.
About Loren Gray:
Loren Gray is a self-made phenomenon who, at 18, has amassed an online following of over 80 million and racked up over 100 million cumulative global streams of her music. She works hard to be a positive role model for her young fanbase and bring awareness to important issues and causes.