Did The Politician Steal From The True Story of Gypsey Rose Blanchard?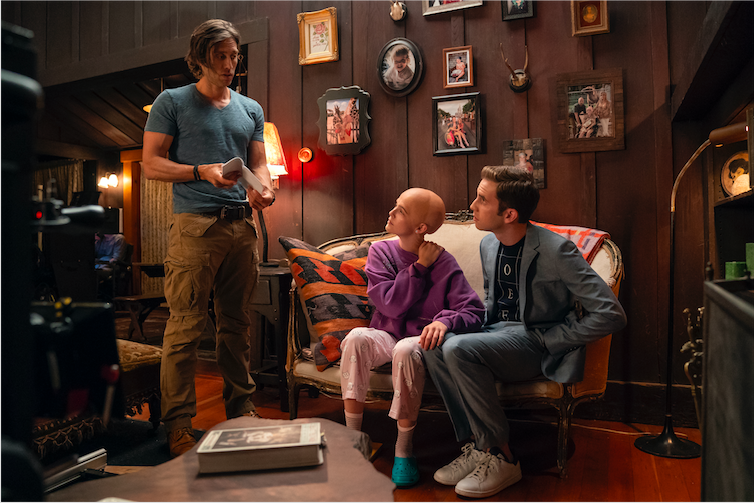 Ryan Murphy's newest Netflix Original centers on an affluent high school student, Peyton, who is running for class president. As his running mate and in a plan to win the pity vote, he carefully chooses Infinity, a classmate with cancer played by Zoey Deutch. As the show goes on, something about Infinity's character seems a bit too familiar. It turns out that Infinity doesn't have cancer, and her grandma Dusty has been giving her injections to make her feel sick. If this doesn't sound familiar yet, think about Hulu's recent series, The Act, the true story of Deedee and Gypsey Rose Blanchard. What DeeDee and Dusty have in common is Munchausen by proxy. Dusty doesn't want Infinity to ever be dependent on her own, and enjoys the publicity of caring for a child with cancer. Hauntingly, Infinity often acts and dresses childlike just as Gypsey Rose had under the care of her mother.
The true story ends with Gypsey finding out the truth and having DeeDee killed by her secret boyfriend. The Politician doesn't unfold in this way (although Infinity also has a secret boyfriend), but it does bring up the question of whether or not Ryan Murphy "stole" this reference from the true story. And if so, is it disrespectful to use these real peoples' stories as entertainment or is it important to share their stories to expose the dangers of little-known diseases such as Munchausen by proxy? The show's creators have yet to comment, but actress Zoey Deutch acknowledged the comparisons in an interview with Refinery29.  She wants viewers to remember that The Politician is a fictional world and the show makes many other social commentaries. We may never find out if Infinity is based on Gypsey Rose, but we can be happy to know her character takes a different route in freeing herself from her mother by running for vice president.
By Sonja Grunfeld
Photo Credit: NETFLIX