Dixie Chicks Drops New Single in Over a Decade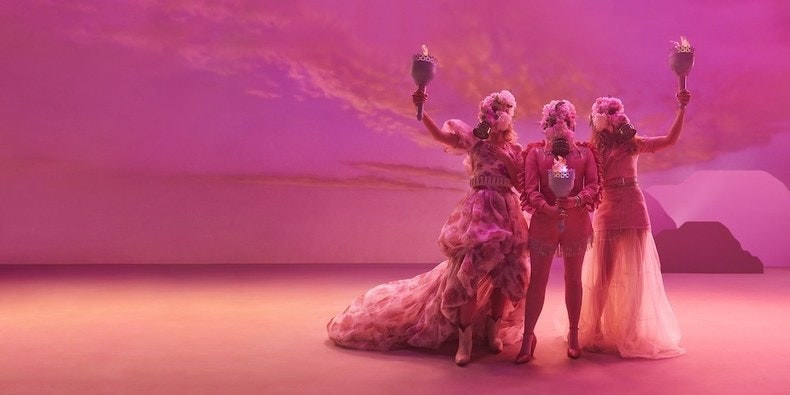 The girls are back and — honestly? — better than ever.
The Dixie Chicks have announced a new album and dropped a new single for the first time in over ten years. Ten. Years. Lots have happened since then and I'm sure they have a lot to say about that.
"Gaslighter," also the name of their upcoming LP, is a feminist bop that adds to the Texas trio's lore. As the gals belt out "gaslighter/denier," you can't deny (ha-ha) the power that comes from that. Yeah, we've all been gaslighted, and sure, we've been denied. But Maines and the Erwin sisters help us use that to our advantage.
The track, produced by Jack Antonoff, is accompanied by a music video that juxtaposes the feminist ideals of the lyrics with a montage of Eisenhower-era stock footage, where women, then, didn't have as near as the respect or rights as they do now.
It's not in your face, though — and if it were, who cares? — allowing the production of the song to come through.
The "Gaslighter" album is out May via Columbia, and of course, available for pre-order through Rough Trade.
By Michael Jacobo
Photo: Philippa Price