Everything that happened at the 2020 Brit Awards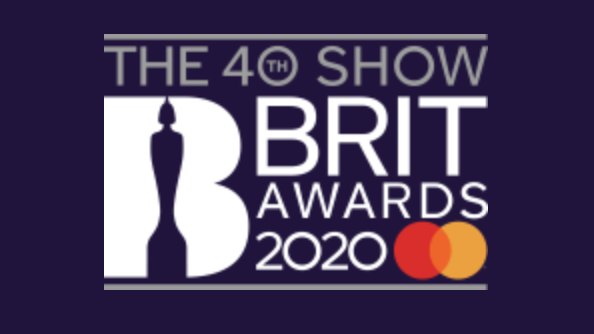 The Brits took place on February 18. The show takes place at the London O2 and celebrates British and international stars. If you couldn't catch the show here's everything that happened from the carpet to the stage.
The Red Carpet
One Direction's fans got the luck of both Harry Styles and Niall Horan dressing to impress on the red carpet. However, there was a scary moment for Styles as he prepared for the show a few days prior. E! News reported Styles (nominated for 2 Brits this year) was robbed at knifepoint on Valentine's Day. 
Styles still wasn't shy to make a statement on the red carpet. He attached a small black ribbon to his suit. Black ribbons are a symbol of mourning, so many fans suspected the gesture was for the late Caroline Flack. She committed suicide this past weekend and many blamed the press for her unfortunate death. This is all speculation, however, as Styles is yet to release a statement about the ribbon. Flack's death was also brought up in the show by the host of the night, Jack Whitehall.
Lizzo stunned on the red carpet as she has this entire award season. The Truth Hurts singer wore a gown replicating a chocolate bar and clutched a chocolate bar wallet as well. '100 %' was written on the wallet as a reference to her iconic lyric, "I'm 100% that b—–"
Other big stars to walk the carpet included Billie Eilish and Finneas, Mabel, Charli XCX, Hailee Steinfield, Lewis Capaldi and of course the host Jack Whitehall. The cutest moment of the carpet included Ellie Goulding seeing Stormzy arrive and having a moment of excitement. Even the stars themselves get starstruck!
The Performances
First, I'll mention him again—Harry Styles. The singer performed Falling for the first time on television and there was not a dry eye in sight, including Styles himself. He performed a slowed-down piano version of the song in a shallow pool of water. Styles didn't disappoint in his performance, and as usual, he didn't disappoint with his outfit either. He was dressed in white from head to toe from his gloves to his pearls. 
Sir Rod Stewart, Ronnie Wood and Kenney Jones all took the stage together, but as things go in the age of twitter, their performance was outshined by memes. Ronnie Wood wore bright yellow gloves and it was… a choice. Trolls quickly went to social media to ask if he'd taken a break from doing dishes to perform or if he was waiting for an Eagle to land on his hand.
Lewis Capaldi gave a stunning performance of Someone You Loved after Whitehall's speech about Caroline Flack. The song made for a beautiful moment in the light of a tragedy.
Other great performances came from Billie Eilish, who was accompanied by Hans Zimmer, Jonny Marrher and brother Finneas. She performed her new James Bond theme song, No Time to Die for the first time ever. Lizzo performed a medley of her biggest hits. Dave gave a heartfelt performance of Black while paying tribute to victims of the tragic London Bridge attack from November 2019.  Stormzy performed a medley alongside Burna Boy and Tiana Major9. Celeste gave a soulful performance of her song Strange. Mabel also shook up the O2 Stage with her show-opening performance of Don't Call Me Up.
The Winners
Male Solo Artist – Stormzy
Female Solo Artist – Mabel
Best Group – Foals
Best New Artist – Lewis Capaldi
Rising Star – Celeste
Song of the Year – Someone You Loved (Lewis Capaldi)
Mastercard Album of the Year – Psychodrama (Dave)
International Male Solo Artist – Tyler, the Creator
International Female Solo Artist – Billie Eilish
Funny Moments
What's an award show without a few unplanned moments audiences can laugh at?
The first funny moment of the show was brought to us by the host, Jack Whitehall. Whitehall was about to announce another commercial break but got just a little bit too excited as Harry Styles sat down next to him. Whitehall shook the table causing a drink to fall right into the lap of Styles and all over his yellow suit. Lizzo was right behind the whole ordeal and watched it all happen. Her Styles and Whitehall all shared a laugh over it.
Lewis Capaldi may have had one too many at his table. This may not have been a problem if he didn't win any awards, but he won two and had to give two speeches on stage… live. He walked up to accept the award for Best New Artist with a beer in his hand and almost the entire speech had to be censored for audiences. It then only got better. Many speculated that Capaldi's hit song, Someone You Loved was about his ex-girlfriend who now appears on Britain's infamous ITV show, Love Island. Capaldi put those rumors to rest real fast by hilariously saying, "This song is actually about my grandmother, who sadly passed away a few years ago – I hope to god ITV don't contact her to take part in a reality dating show." He then ended his speech by thanking his grandma for… dying. I mean without her death he wouldn't have written that song but… interesting word choice.
Until next year, Brits! 
By Shannen Tierney
Cover Photo: The Brits