Fia Restaurant in Los Angeles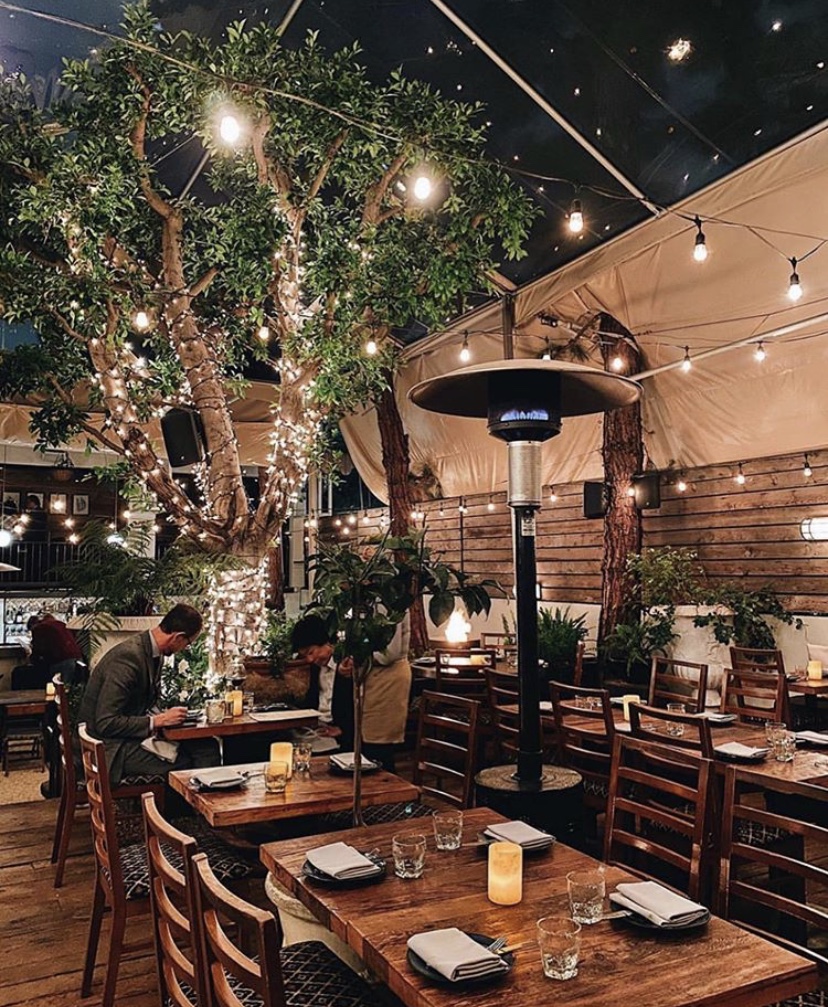 Do you remember that restaurant scene in Amsterdam where Hazel and Gus were in Our Opposite Stars? It's the same set, a little piece of heaven in Santa Monica…
The Fia Restaurant is hidden inside a lush, secret garden in Santa Monica. It's the first collaboration between Michael Greco and celebrated Chef, Brendan Collins.
Inspired and rooted in a laid-back California style, Collin's created a craveable menu that will satisfy all (including the vegetarians and vegans). But also, includes carefully crafted cocktails and new world wine life. If you're not the late night type of person, the restaurant is open also for Happy Hour from 5 to 7 pm and brunch every day!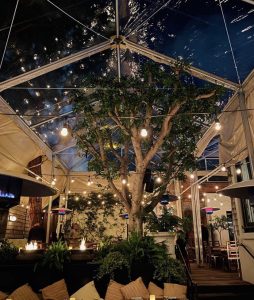 Fia can perfectly be described as simply beautiful in all senses and is a great place to go with a date, the girls, the parents, or a big dinner party. The loose gravel underfoot, towering trees, crisscrossing bulb strands overhead and the delicious dishes are waiting for you.
"It will be your home away from home"
Make a reservation on a website, Trust me!
Address: 2454 Wilshire Blvd,
Santa Monica, CA 90403
By Justine Duclaux
Photo: Instagram