Harry Styles releases 'Falling' music video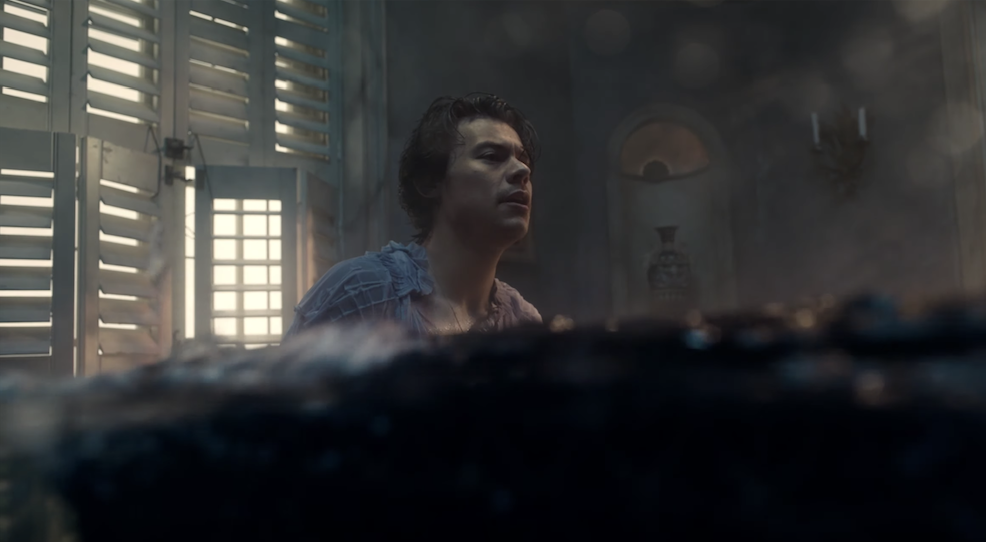 Harry is Falling… and so are our tears.
Following his emotional performance of Falling at The Brit Awards, Styles teased the music video for the song on twitter. Fans immediately went into a frenzy and started *not so patiently* waiting for the release.
This Friday Styles finally released the music video and he did not disappoint. It starts with Styles contemplating drinking a glass of liquor on top of the piano he's playing. We then see that the piano is full of water, and as the video continues the room begins to fill up. Styles doesn't try to escape the room as the water pours in. Instead, he stays floating underwater until the song ends. Fans speculated that this represented Styles giving up and letting himself drown in his emotions.
Falling was released in December as part of his sophomore album, Fine Line. His North American tour promoting the album starts in June. Styles also just announced a special "Harryween" concert at Madison Square Garden on October 30th and 31st. 
You can watch the music video for Falling by Harry Styles here.
By Shannen Tierney
Photo: Harry Styles on YouTube