French Game Petanque in Los Angeles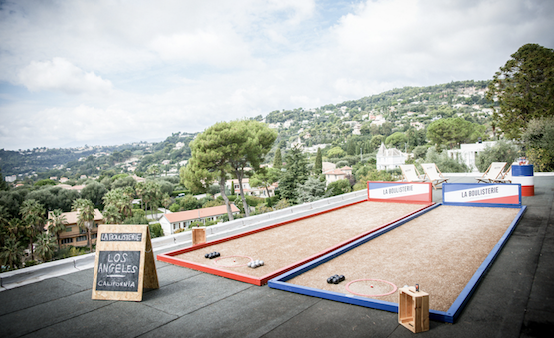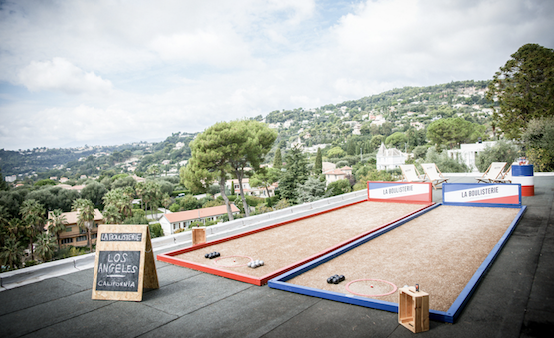 Do you want to travel and experience a true dream come true by partaking in a special French activity? Nothing better than playing Pétanque and La Bouilisterie is now in LA!
Created in 1910 in the South of France, Petanque brings people together and conveys team spirit and conviviality. In 2015, La Boulisterie launched its pop-up Petanque courts and created the first solution to play Petanque anytime, anywhere…
From a flat space and in less than 45 min they will set 2 pop-up Boulodromes (indoor or outdoor), a brown turf and a set of various decorative objects that are sooo…. Frenchie! The member of the team called "Maître Boulistier" sets the Boulodrome, hosts the event and then packs everything up. You actually do not have to worry about anything: just relax and enjoy the game. For a safer play they use "Made in France" soft ball. They weigh the same as traditional Petanque steel ball: 680 grs but they allow a safer play. La Bouilisterieis a story of passion and even a part of their childhood dreams to create a unique, trendy, vintage, poetic and ephemeral Petanque activity. Boulodromes, lounge chairs, tri-colored barrel, stalls… a real time travelling machine back to the 50's and 60's.  La Boulisterieoffers long term rental if you'd like to set a Petanque Court for a week or several months.
Prepare your pastis and espadrilles, then you'll be ready to play Pétanque and have a good time with your friends and family!
«Fresher than a French kiss»
By Justine Duclaux
Photo: website