Friends Reunion Confirmed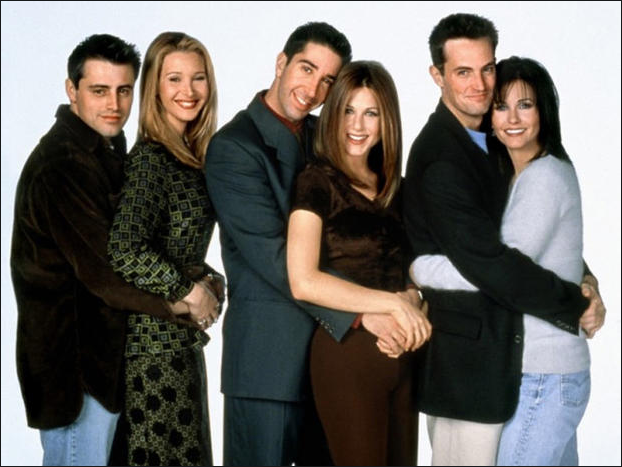 The 25th anniversary of Friends has everyone still debating whether Ross and Rachel were "on a break." The fans have been begging for the last 15 years for a reunion, and it finally sounds like it could be happening. We were happy when Jennifer Aniston finally made an Instagram account, and ecstatic when she posted a selfie of the six co-stars, so how can we contain our excitement for the possibility of a reunion? The six main cast members and the show's creators, David Crane and Marta Kauffman, are on board for an unscripted reunion special on HBO Max.
The project is still in early talks, so we have no guarantee that Ross, Rachel, Phoebe, Joey, Chandler, and Monica will be returning to our screens. What we do know is that David Schwimmer, Jennifer Aniston, Lisa Kudrow, Matt LeBlanc, Matthew Perry, and Courtney Cox will be reuniting in some capacity. Aniston recently appeared on "Ellen" and when asked if they could do a reunion, she said that the girls would do it, and the guys would probably do it. But in the past, the cast has denied ever reprising their roles. The deals are far from being made, so let your imaginations run wild about what this special could entail.
We're dying to know if Ross and Rachel got married, if Joey ever found love, and obviously, if the gang still hangs out at Central Perk. While we wait for more news, we will continue to binge Friends even though we've seen each episode at least 5 times. Don't forget that the sitcom is leaving Netflix for HBO Max soon!
By Sonja Grunfeld
Credit: NBC