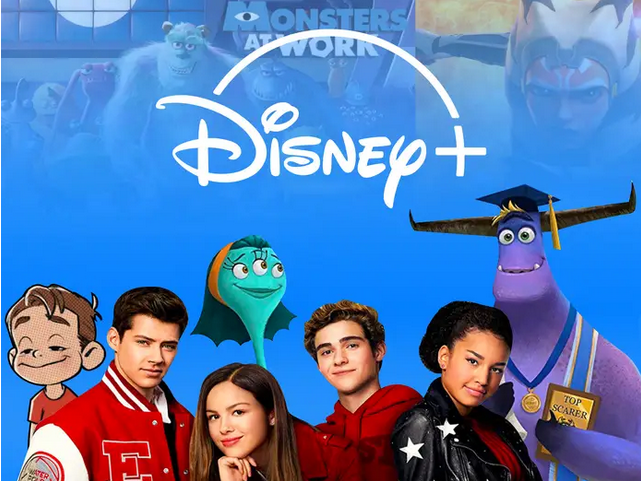 The big day has arrived for all of the Disney obsessed kids, adults and everyone in between to finally access the library of Disney+. Whether you're a 20-something who literally can't wait for the Lizzie McGuire reboot, a Star Wars superfan, a toddler who's ready to watch their first princess movie, or just about anybody, Disney+ has something for you. Navigating the library of thousands of episodes and hundreds of classic movies will be hard, so here is a little guide of what you might want to check out the new streaming service.
High School Musical redefined the term "Disney Channel Original Movie" and introduced Zac Efron to the world, but this time Disney is bringing us something a little different. High School Musical: The Musical: The Series is Disney's version of "The Office" and we're hoping it can live up to one of those names. Follow a group of East High students take on putting on the most important musical of their careers while navigating love triangles and other teen comedy drama. Lady And The Tramp is the next live-action remake in the lineup of Disney animated classics. If you love dogs or are looking for a cute date night film, watch the famous spaghetti scene with CGI-realistic pups.
If you're a fan of Star Wars or "Game of Thrones" you'll be happy to find out that the newest bounty hunter is Pedro Pascal. "The Mandalorian" is the first new Star Wars product on the service, and the series will be an adventure typical to a galaxy far, far away. Speaking of high school musicals, Kristen Bell is bringing us a new drama, "Encore!" Grown adults reunite to sing and dance in a reprise of their high school musical. Their last performance on "Encore!" uncovers some emotional trauma and drama that the performers have encountered since their high school theater days. With so much new and old content, it's tempting to activate your Disney+ account right now.
By Sonja Grunfeld
Photo By Disney+/ Business Insider