To Be Stylish this Summer, Hemant and Nandita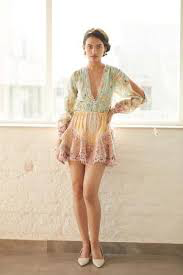 Hemant and Nandita met while pursuing their degree in fashion and hit it off when they realized they shared an immense love for the arts. Hailing from a business family, Hemant was always passionate about entrepreneurship and Nandita's desire to vent her creative energy, seeded the bond of their friendship.
In 2004, with the ideology to be inspired by art forms and to cartel it with a contemporary outlook, the duo began their design journey. They worked their charisma over basic motifs inspired from architecture, carvings, dying art forms, and tribal culture to transform them into classic yet unique prints, embroideries and surface developments. While Hemant works towards the brand presence and business outlook, Nandita spearheads designing and other creative aspects.
Hemant and Nandita is at the intersection of design and fashion and has gained international acclaim for the brand's creative work. The poetic and feminine style of the brand is conceptualized and created by a team of unique designers along with the designer duo Hemant and Nandita based in New Delhi, India. 
They create pieces that combine sophistication with timelessness, that emphasize comfort and elegance, and that can be enjoyed on many moons. Sunny colors and comfortable designs attract free spirits and cultural gypsies in a space strictly reserved for bright but intellectually playful minds. 
We present to you some of the pieces of the collection to be the most beautiful this summer:
By Justine Duclaux
Photos: website