Harry Styles tells all in Howard Stern interview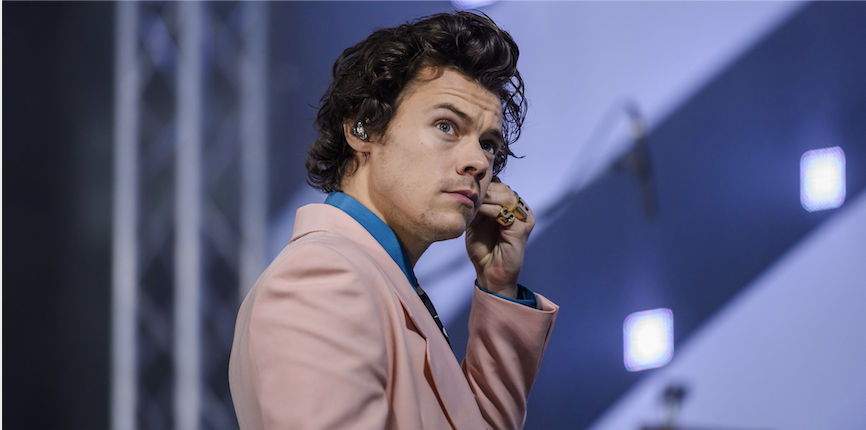 From his thoughts on ex-girlfriend Taylor Swift to how he feels about ex-bandmate Zayn Malik, Harry Styles spilled some serious tea on The Howard Stern Show. 
It's no secret that pop-singer Taylor Swift pulls inspiration from her past and present relationships in her song-writing. With Styles being one of the men on Swift's "long list of ex-lovers' many fans have speculated that Swift's songs 'Style' and 'Out of the Woods' are about the former One Direction singer. While Swift has never confirmed this Styles wouldn't be bothered anyways. He told Stern, "I think it's, like, flattering. Even if the song isn't that flattering, you still spent time on it and ultimately, using Taylor as an example, she's a great songwriter. So they're good songs."
Stern also asked how he felt when Zayn Malick left One Direction before they broke up a few years ago. Styles emphasized that he was never mad at the 'Pillowtalk' and empathised with him saying, "If you don't want to be there, then you don't want to be there." He did however agree with Stern that it was a little unprofessional of Malik to make his exit when they were in the middle of a tour. Styles also said he didn't regret making a joke comparing Malik to Ringo of The Beatles on 'Saturday Night Live'. 
Styles then went on to talk about what's going on with him and Adelle. They were spotted on vacation together sparking some to believe the two were working on a song and even silly dating rumors. He put all this to rest though, saying "I feel like that's just any time two musicians hang out… Either they're dating or they're recording together." 
Stern also got Styles to open up about being robbed recently. A group of men followed the singer who was walking home. They held him at knifepoint and he gave them all the money he had on him. The robbers then urged Styles to open up his phone for them, which is when Styles saw the light change on the street so he made a run for it. He tried to stop cars for help but they wouldn't let him in (still confused who wouldn't let Harry Styles into their car???) so he ran to a nearby market nearby. He drew the line at giving the robbers his phone since there are so many lyrics and irreplacable things in it. Styles reassured fans that he is okay following the incident and told Stern, "It was on Valentine's Day. That's what you get for being single these days, I guess. I should have had other plans."
Styles sophomore album, Fine Line just went platinum last week. His tour supporting the project embarks in April. 
By Shannen Tierney
Photo: Nathan Congleton TODAY