Have a Listen to Lila Iké's Debut EP 'The ExPerience'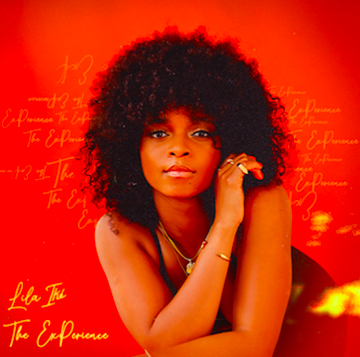 With a style that combines the wondrous sounds of reggae, hip-hop, and R&B, Jamaican born singer-songwriter and overall vibe setter Lila Iké, has officially released her debut EP, The ExPerience. 
Presented by RCA Records in conjunction with Six Course Records and In.Digg.Nation Collective, the seven track EP provides an intimate and authentic look into the experiences that continue to inspire and shape the young artists' life; and as she breathes a delicate testimony of love, infatuation, and spiritual guidance, you're surely bound to become captivated by her mesmerizing tone and voice.
Born Alecia Grey, Lila Iké grew up in the cool hills of Manchester, Jamaica. She and her three sisters were raised in a single parent household by her mother. As the second eldest child, she felt an increasing drive to push forward through any and all adversity, and to provide for her family. Upon Lila's relocation to Kingston—Jamaica's capital city, the ambitious singer connected with artists like Jah9, Kabaka Pyramid and Protoje — all leaders in what's been called the reggae revival.
After meeting, Protoje quickly signed Lila to his management company and label, In.Digg.Nation Collective. As she steadily became a featured guest on tracks by Protoje ('Flight Plans'), Royal Blu ('Believe') and Koro Fyah ('Got it For You' and 'Raggamuffin')—in addition to mixtapes by Addis Pablo and Yaadcore, she began building her own catalog of impressive solo material including the songs 'Biggest Fan' (2017), 'GottiGotti' (2017), 'Second Chance' (2018), 'Where I'm Coming From' (2019), 'Sweet Inspiration' (2019) and also her most recently released track, 'I Spy' (2020).
When speaking about her EP, Iké says:
"It is an experience of me, showing my versatility and the different tones, values and vibes of a woman. This is a mixture of songs influenced by reggae, but it does not define the sound. It has trap, dancehall on "Where I'm Coming From", and soulful vibes on "Forget Me." It gets sweet and jazzy on "Stars Align" and "I Spy" has this reggaeton and pop feel. It is a beautiful time for this kind of music to come from Jamaica, we are showing people there is no linear way of anything."
Make sure to stream Lila Iké's debut EP 'The ExPerience' below.
https://smarturl.it/xTheExperience
Stay connected with Lila Iké:
https://www.instagram.com/lilaike/
https://www.facebook.com/LilaIkeJA
Photo: Lila Iké
By Matt Koger