Jake Miller's "Ocean Away"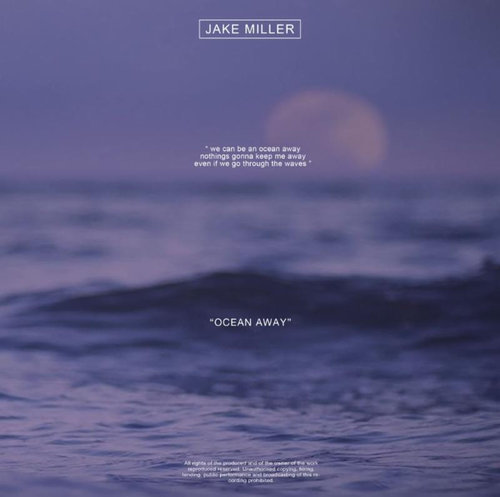 Jake Miller's latest single "Ocean Away" feels like an attempt to venture into airy, synth-pop territory, but falls naturally into a boy band, bubblegum-pop mold.  The song, narratively and instrumentally reminiscent of Big Time Rush's 2011 "Worldwide" (which feels like a natural comparison due to their collaboration with Miller on "Lost in Love" on the 2013 album 24/seven), seems to have a disconnect from the emotional story told in the song and the delivery of the lyrics.
The fast pace of the song, while possibly reflecting the feeling of running out of time that Miller describes, deprives the song of any emotional weight, despite the attempt to spin a tale of an emotional long-distance love story.  The result is a vapid production that doesn't stand out amongst the plethora of industry-generated releases; the songwriting and composition is clearly not meant to provoke much thought, but rather seems to have the primary goal of reaching as many streams as possible thanks to its barely two minute length and dreamy prelude prefacing the repetitive chorus.
While the song is unfortunately a simplistic structure, complete with the now standard (yet ineffective) EDM-inspired chorus, Miller's vocals are the only saving grace. His smooth, airy, overlayed voice feels like the soothing harmonies of groups like The Backstreet Boys and *NSYNC, yet is more technically sound. It's a shame that Miller's talent could not be applied to a more artistic single, but on the bright side, his chops stand out even more against the exhaustingly basic backdrop.
By Sam Spotswood