Johnathan Van Ness Makes History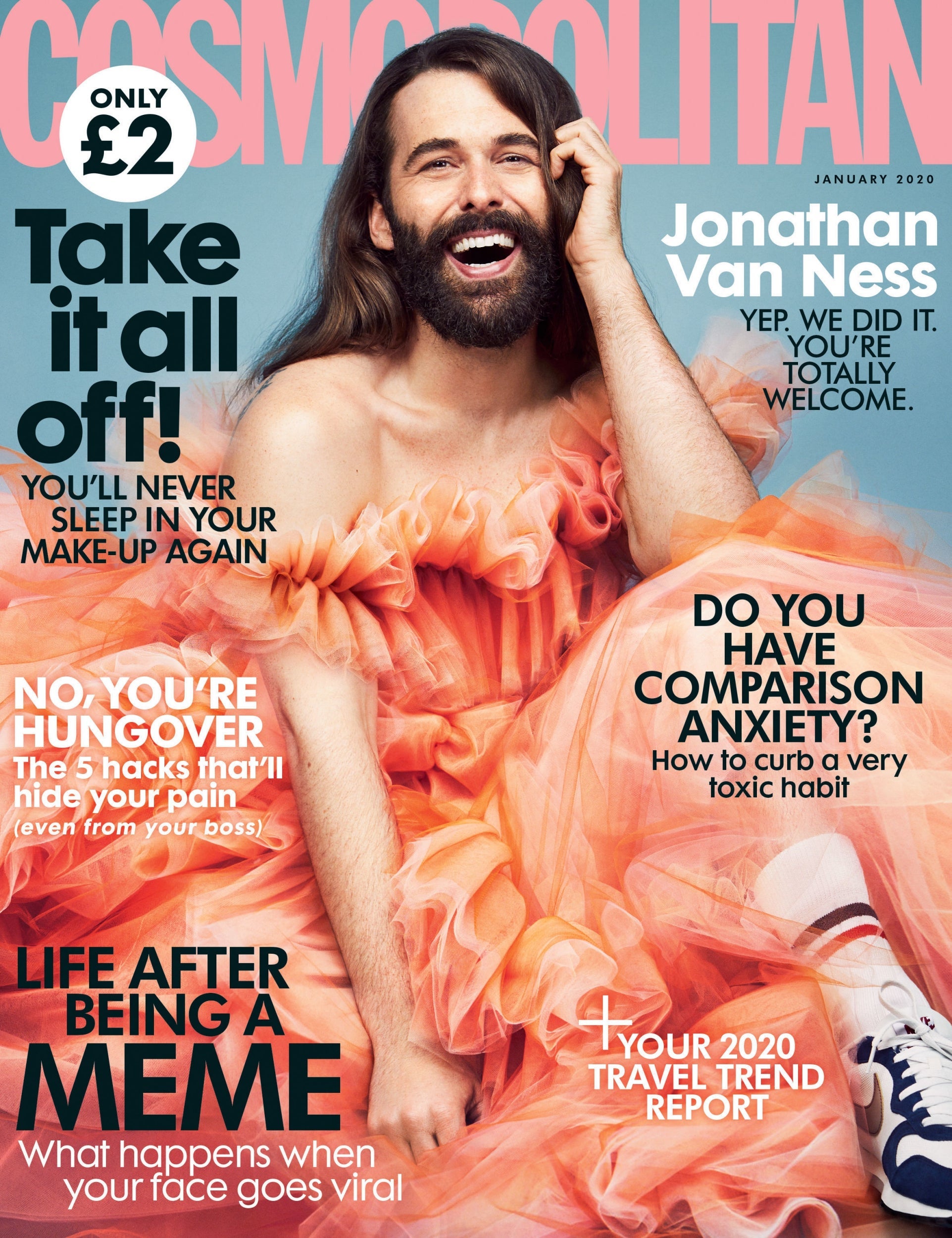 The Queer Eye star known for his excellent hair styling, flamboyant style, and sassy remarks is making history this month on the cover of Cosmopolitan UK. Johnathan Van Ness is the first non-female cover star to grace the magazine in 35 years. The cover art features Van Ness sporting Nikes and striped socks with an orange tulle Christian Siriano gown. The groomer also dons a perfectly manicured beard and long locks. The cover line reads " Yep. We did it. You're Totally Welcome," in typical Johnathan fashion.
Van Ness identifies as non-binary and uses male pronouns. He's made headlines not only for his expertise on his hit show, but for sharing his HIV story in an effort to destigmatize the negative attitudes associated with the condition. In his interview with Cosmo, he opens up about struggling to coming forward with his HIV positive status and his friendship with Taylor Swift. Cosmopolitan UK editor-in-chief Claire Hodgson told Time, "He is encouraging people to love who they are, which is at the heart of what our brand stands for — we could all do with a little more self-love in our lives." This ray of sunshine is showing the world that it's okay to change things up, and that starts with being on the cover of Cosmo UK. In sharing the news, he wrote, "@CosmopolitanUK showing more variations of beauty for young LGBTQ+ people YAS QUEEN." We're proud of you Johnathan!
By Sonja Grunfeld
Photo: Cosmopolitan (UK)