Jussie Smollett Hit with New Charges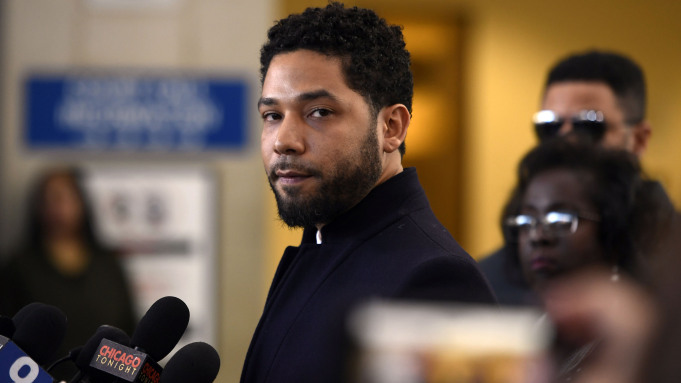 Jussie Smollett has been indicted on new charges stemming from his false allegation that men wearing MAGA hats beat him up in Chicago, on January 29, 2019.
Back in March of last year, the Special Prosecutor for the Windy City had dropped charges, citing lack of evidence. The former "Empire" actor was facing up to 50 years for his crimes. 
Now the Office of Special Prosecutor, under new leadership, has laid out new charges of disorderly conduct. Smollett's lawyer denounced the charges, calling it "political revenge."
In the early morning hours of January 29, 2019, Smollett alleged that two men started shouting racial and homophobic slurs at Smollett as he exited a restaurant. He then alleged that the two men — described as wearing the pro-Trump MAGA hats — beat him up and left him for dead. After a wave of support came out for the actor, it was later discovered by police investigation that Smollett had made up the story, hoping the sympathy would convince "Empire" producers to keep his character written in the series (Smollett was later fired after this revelation). 
After criminal charges were not filed last year, Smollett was sued by the city and the city's police department in a civil suit. Smollett faces jail time if found guilty of these new charges.
By Michael Jacobo
Photo: AP