Kenzie drops new single and music video 'Motives'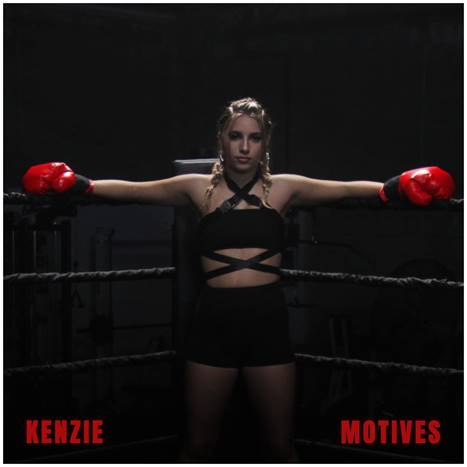 Triple threat Kenzie (singer, songwriter, and recording artist) has dropped a new single, "MOTIVES," accompanied by a strong-powered and well-rehearsed music video.
The single is the second to follow her signing with Arista Records in July ("HOT" was the first). A year ago, Kenzie released Phases, featuring songs written by Grammy-nominated songwriters Sia and Jesse Shatkin (Kenzie — full name Mackenzie Ziegler — is the younger sister of Madeline Ziegler, the young dancer featured in Sia's music videos). 
"MOTIVES" is described as an anthem for female empowerment and strong will, as evident by the dance-packed music video, directed by Lillie Rosemary Wojcik and choreographed by Rumer Noel. The video was produced by LYRE, an all-female production team, furthering the feminist theme of the song and of Kenzie's own ideals. 
At just 15 years old, Kenzie is a breakout star of the Lifetime reality show Dance Moms, of which her sister was also featured in. With a social media following of more than 30 million, and included on countless lists of young stars on the rise, Kenzie is without a doubt Generation Z's musical voice.
By Michael Jacobo