Lxst Drops The Music Video to His Most Recent Single 'Myself'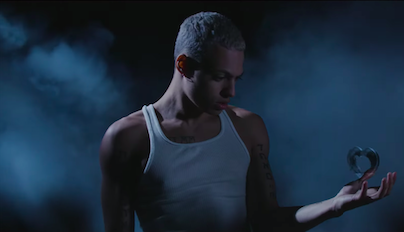 About a week and a half ago, one of hip-hop's rising young talents Lxst, released yet another single to add to his already well crafted discography. His track 'Myself', which expresses the trials and tribulations of Lxst's journey thus far, was a reminder of why the 20-year old rapper continues to climb his way up to the top. Now, Lxst is back with the follow up visuals to his well celebrated single, 'Myself'.
Released via PIVTL Projects , Lxst's newest visual aims to explore trust, self-medication, and materialism, by utilizing his unique aesthetic to present an honest look at the young artist's life.
Directed by @DanielJordanK, the video is set deep within a forest, and makes use of fog and dark lighting, to illuminate the difficult path Lxst describes in his song. As he transitions from the forest to his room, we are allowed a brief glimpse inside the mind of our talented artist, as he hints at some of the issues within the music industry and its talent.
Watch the video to Lxst's latest single 'Myself' below.
Follow Lxst:
Twitter      Instagram      Soundcloud     TikTok
Photo: Lxst
By Matt Koger