Paramount Network Officially Cancels 'COPS'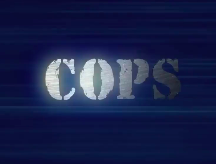 In a rather unprecedented move, Paramount Network's Cops has officially been cancelled and removed from the network's roster.
The decision to remove the long standing show, which first aired on Fox in 1989, was one made most likely due to the protests that have erupted following the murder of Minneapolis resident George Floyd by former Police Officer Derek Chauvin.
In a statement made by a representative of the Los Angeles based television studio, the company expressed zero desires to bring the show back.
"Cops is not on the Paramount Network and we don't have any current or future plans for it to return."
Lasting thirty-two seasons, the show recently came under fire for several instances of questionable police tactics—some of which were highlighted in Dan Taberski's recent podcast special, "Running from Cops". The podcast investigated hundreds of episodes from the once critically acclaimed show, and discovered circumstances that involved people being coerced into signing waivers, as well as officers having the liberty to edit and remove footage that depicted them in a negative light.
In similar news, A&E has also pulled its police reality television show Live PD from their lineup of regularly scheduled programming as well.
Photo: Twitter
By Matt Koger