Michelle Obama Doc 'Becoming' Set at Netflix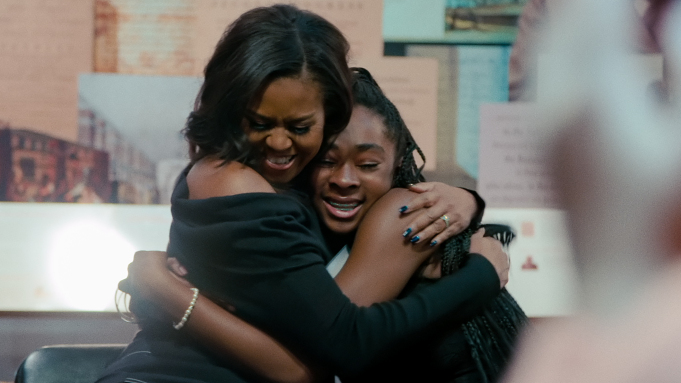 Leave it to the Obamas to keep us inspired during these times.
Fresh off their Oscar win for the documentary "American Factory," the former First Couple have set their latest project at Netflix. "Becoming" will follow former FLOTUS Michelle Obama on her nationwide book tour in support of her best-selling memoir of the same name.
"Becoming" is the latest project to stem from the Obamas' landmark deal with the streamer in 2018. Their second doc, "Crip Camp," won the Audience Award at this year's Sundance Film Festival, and is now streaming on Netflix.
"Becoming," directed by Nadia Hallgren, will premiere on May 6. Check out a first look below.
By Michael Jacobo
Photo: Netflix