The Cast and Crew of NBC's 'Parks and Recreation' is Back!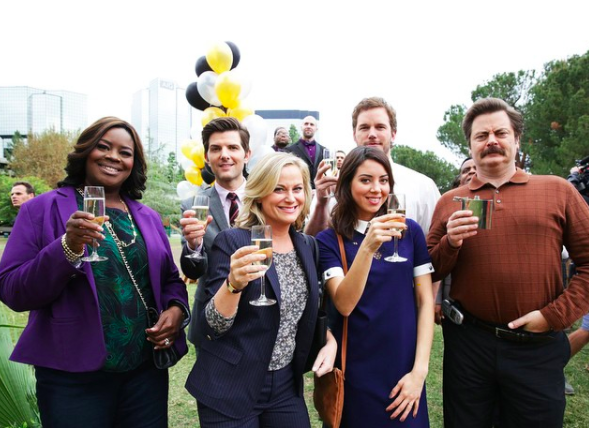 At a time filled with much uncertainty and apprehension, we as people must find more ways to not only stay active and healthy physically, but mentally as well. Watching comedy or anything mildy comedic, is an excellent way to escape the (sometimes) overwhelming seriousness that exists today. More times than not, laughter really is the best medicine, and when all other government agencies are providing mixed signals regarding restrictions and what is to come in the near and distant future, it might be time to let us hear from Leslie Knope and Ron Swanson, from NBC's beloved Parks and Recreation!
Set to return for a one-time only special on April 30, Amy Poehler, Aziz Ansari, Nick Offerman, Chris Pratt, and Rashida Jones will return to television (after ending their show 5 years prior) as their original characters from the prized show; and let's face it, Amy Poehler as Leslie Knope is the perfect representative that we need to hear from.
The show will be the first broadcast scripted television show to include social distancing culture, as well as other coronavirus (COVID-19) related phenomenon, and to further increase awareness and support for those affected by COVID-19, the 30 minute program will raise funds for Feeding America's COVID-19 Response Fund, an organization dedicated to providing food and resources to food banks throughout the country.
Make sure to tune into NBC on April 30 to catch this special episode of Parks and Recreation.
For donations, please click here:  https://www.feedingamerica.org/take-action/coronavirus
Photo: Instagram
By Matt Koger