Netflix Releases the Trailer to Spike Lee's 'Da Five Bloods'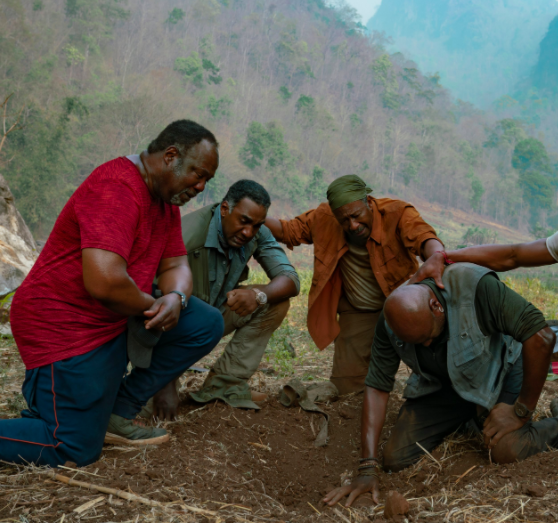 As a result of the wonderful relationship between Netflix and Spike Lee, the trailer to Spike Lee's newest war drama, Da 5 Bloods, was officially released to the public on Monday, and met with an outstanding amount of public interest and widespread approval.
Spike Lee's newest addition to his growing landscape of socially conscious and relevant films, centers around a group of four Black Vietnam war veterans, who return to Vietnam in search of buried trauma, as well as buried treasure. Along the way, the group of men experience a tremendous amount of adversity against both man and nature, as they hope to uncover the meaning behind the many choices they have had to make in order to survive the war, and the men that sent them there in the first place.
The film was officially announced in March of 2019; with filming taking place in Vietnam and Thailand soon after.
This is Spike Lee's first feature length film, since his 2018 Academy Award Winning Film BlacKkKlansman, which he won for Best Adapted Screenplay.
Watch the trailer below, and make sure to catch the premier of the film on Netflix this June 12.
Photo: Netflix
By Matt Koger