The New Single from HAIM is a Timely Comfort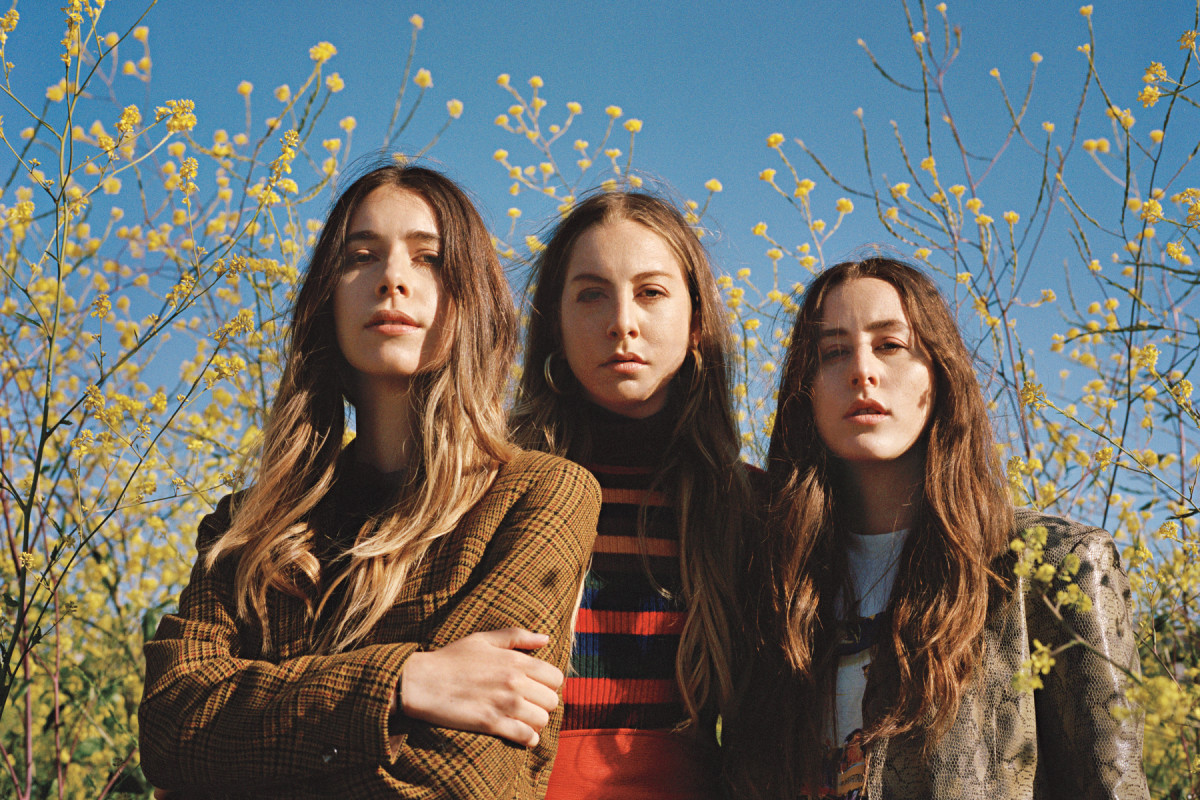 "I know alone like no one else does."
So goes "I Know Alone," the new track from Cali rock band HAIM. Although intended to always be the next single from the group's forthcoming third album, "Women in Music Pt. III," however the song dropping today almost seems it was made for the times.
In an Instagram post (slightly NSFW) vocalist Danielle Haim said that the above lyric was the first line they wrote, mainly inspired by how alone Haim had felt at the time of writing. "It has kinda taken on a new meaning," she writes. Listening to it now, it doesn't sound like we're peeking into Haim's one moment in her life; but rather, it sounds like we're looking into ourselves, being able to collectively share our loneliness with others. Not to mention, it's oddly comforting.
The music video, remotely directed by Jake Schreier, shows the girls standing six feet apart from each other on a vacant basketball court dancing to the song, a sorta toned down version of their fantastic dance in the music video for "I Want You Back."
Check out the video below. "Women in Music Pt. III" is out June 26th.
By Michael Jacobo
Photo: Daria Kobayashi/RS