OREN KASH: The Nontraditional Traditionalist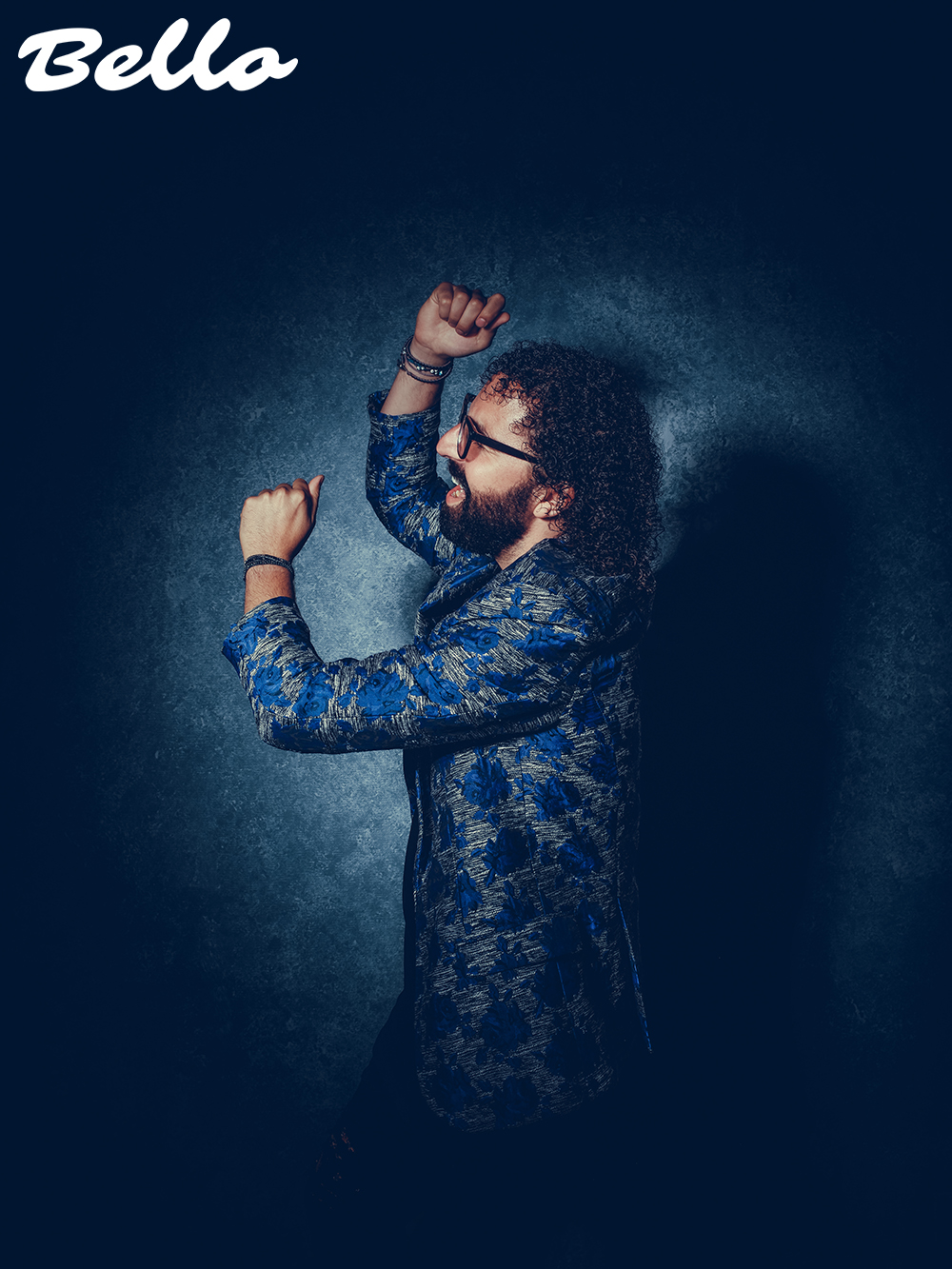 OREN KASH takes tradition in a nontraditional way as he pushes the boundaries of men's fashion and does so with the inspiration of music and dance. Bold colors and prints are what give this rising brand its unique style. Each season comes with a different collection adding onto the previous one. But Oren Kash doesn't just stop at menswear, they also have a little girls' dress line and keep adding on as they move forward. OREN KASH is for all and we can't wait to see where their creativity takes them next!
1.How did you get your start in fashion?
I started about 8 years ago on the printing side. I have a printing company where I print sample yardage or production yardage for other manufacturers who might be buying specialty artwork from overseas.  Honestly even before that, my father has been in the business for over 30 years. He had his own manufacturing company as well, womens and mens dresses and clothing. It's kind of in our blood.
2.Your pieces are known for pushing the envelope on men's fashion.  Are there any particular fashion icons that inspire you as you design?
I can't honestly think of a name in particular of one that I would say pops into mind, but a little bit of everyone or anything which is high end or even local designers or global designers.  I'm always interested in seeing how people are being innovative and creative–even more importantly you kind of see where they're getting their vision from in the industry, creating new and fun items.
3.Why is it important for you to push the envelope as you design?
What's important for me is that I have no fear of color or design.  I've always had wanting to create and utilize specialty patterns and colors and prints, stuff like that.  It's something I've always wanted, I've always looked for. I could never find those "Wow" or even those specialty pieces that really spoke to me, so I thought, "Why not create my own, why not push the envelope just a little bit?"  There has to be other people out there that are willing to wear floral print or wear velvet or other men who are willing to wear sequins.
4.What do you think typical men's fashion says about what it means to be a man?  How do your designs challenge that/what do they say about what it means to be a man?
So typically I think the men would in the past go for something more easy–your blacks, your grays, your navyes, your solids.  Also men didn't really have much to choose from. We had our regular T shirts, we had our button downs and whatnot. I feel like now, the way I'm challenging it is with the different qualities, the different textures, the colors, the prints, the mixtures of sequins, embroidery, velvet, crochet.  Bringing something that's not in the norm.
5.What are your thoughts on gender fluidity vs. traditional gender roles?
I love tradition, but I also am not the most traditional, if you will.  I think when it comes to certain things in life, keeping tradition, knowing tradition, knowing your background–stuff of that sort–is important.  When it comes to gender fluidity and everyone being welcomed, and not really thinking "gender" but more so thinking "human beings," I think that's more important to me.  That's kind of also the way that I see the line. Originally I came out and we were like, "Men's line, men's line, men's line." But, through that time, we were getting a great reaction as well from women and a lot of the stores that we were in were telling us, "Hey, we need you to start scaling these patterns down."  And we didn't understand why. They go, because it's reading to multiple markets. So, yes, we claim ourselves as a men's line, but we are moving into more of a unisex line, we're scaling down to XS, XXS. To me, it's more of a human thing than a gender thing.
6.You also blend fashion and music in your pieces.  Can you explain how music inspires you in your designs?
For me, music has always been a very, very huge part of my life.  I remember the days when I was very, very young, 5, 6, 7 years old, my father was also very involved in music.  We had a tradition where every Wednesday he would bring good friends of his to the house who played live music. And just seeing the joy of people coming together for music and happiness and remembering being that little kid on the couch–really taking into another place and being able to explore the colors and the thoughts and taking you in motion somewhere else without using any words is very special to me.. Throughout my life, music has always been very important.  Dance, the arts, always been something very near and dear to my heart. Depending on what you're listening to or not listening to, you can really be able to feel or listen to something in regards to the way you're feeling for you to be able to relate or for you it to change your feelings.
7.How do you think music–something experiential yet intangible–translates into the physical (like in your designs)?
The way that it translates for me is through color and design as well.  Whether it's a mixing of colors, blending of fabrics, mixing as sequins with embroidery; for example, listening to a remix, for example something from different cultures that had a great hip-hop beat but a Middle Easter flare.  That's kind of how our designs work from season to season depending on what I might be into or what's on my playlist at the time. That kind of helps the mind go to places when we are working on the season and the design direction.
8.What are some other things that inspire you (in fashion and in life)?
In life, for me, it's people.  Human interaction with the right people is very important.  Happiness, positivity. I don't keep a lot of people very close to me, but the people that have to be positive, working towards something that's important in their life.  Giving back is very important. Being a good human, self love is very important. That's kind of how what I keep around me. Depending on how much I open up and who I open up to, I try to be as open as possible.  Keeping a very tight family is super-duper important to me.
9.If you could change any part of your professional journey, would you? Why or why not?  (If you were to change anything, what would it be?)
I don't know.  I would probably want to say no.  I think I wouldn't want to change it because I think a lot of people look for the quick fix or the quick buck–they just easily made it.  That's not what I want to do, I kind of like the journey, I enjoy the grind. The people that we have working here, I never want to call anyone an employee because they're really like family to me.  So the growth, we all get to enjoy it together. The placement of where we are, it's important to be very involved in the goals and the future together. No, I don't think I would change it. I like the grind.  It makes it more fun, you get to enjoy the success more, that way, I think.
10.If you were to give any advice to your past self or someone pursuing their dream in fashion, what would you say?
I would just say keep going.  I would say try not to listen to the naysayers and those who might tell you not to do it or you can;t do it.  It's probably their own insecurities and fears that they wouldn't be able to do it, which is why they would tell me not to do it.  I would tell my past self, "Good job for believing in what it is that I want to do and continuing to do it regardless of the struggle."  And to any newcomer that wants to do it, I say why not? WHy not? Try it. I"m not saying it's easy, I"m not saying it's been easy for me.  Why not? If it's something that truly  makes you happy, and it's something you really love to do, I don't think they're any greater joy.  To create and to be able to see what you've created and that somebody else went out and was willing to purchase something that you created and you were part of creating–that means the world to me.
By Sam Spotswood