Prince's Autobiography, The Beautiful Ones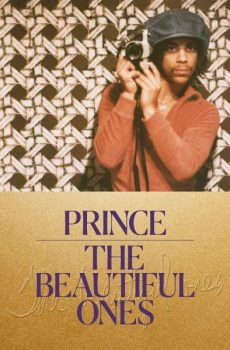 Prince was notorious for being extremely protective of his personal life. It was to his fans' surprise in 2016 that he announced he would be writing his first autobiography, potentially the most invasive project of his career. He chose Dan Piepenberg, editor at The Paris Review, to be his co-writer on the project and they supposedly began work. A month after the announcement, Prince was found dead of a drug overdose at his Paisley Park home. Obviously, this was a major obstacle to finishing the memoir, although Prince had written a few dozen pages before his death. The memoir that Prince had dreamed of, one that would "end racism and become a handbook for the brilliant community" is not exactly what we got today.
We first see an emotional prologue written by Piepenberg about how the project evolved. Following Prince's death, Piepenberg scavenged for artifacts, photos, and writings that would help give readers a sense of what Prince envisioned. The section that Prince himself actually wrote is enlightening. He describes growing up in Minneapolis, recounting his relationship with his parents, his first failed performance, racism, and his unique name. The rest of the book is somewhat of a scrapbook of things Prince had been hiding all of those years in the spotlight. The back half of the memoir contains storyboards for music videos, drafts of lyrics, notes on the Purple Rain screenplay, a photo diary from his first record deal in LA, and hundreds of more glimpses into Prince's life. Although The Beautiful Ones isn't the project Prince one dreamed of, the memoir is worth reading to anyone who appreciates Prince's immense talent in songwriting, guitar-playing, and performing.
By Sonja Grunfeld