Rap Duo Bimes and Gab ft.lamsu! – "Magic"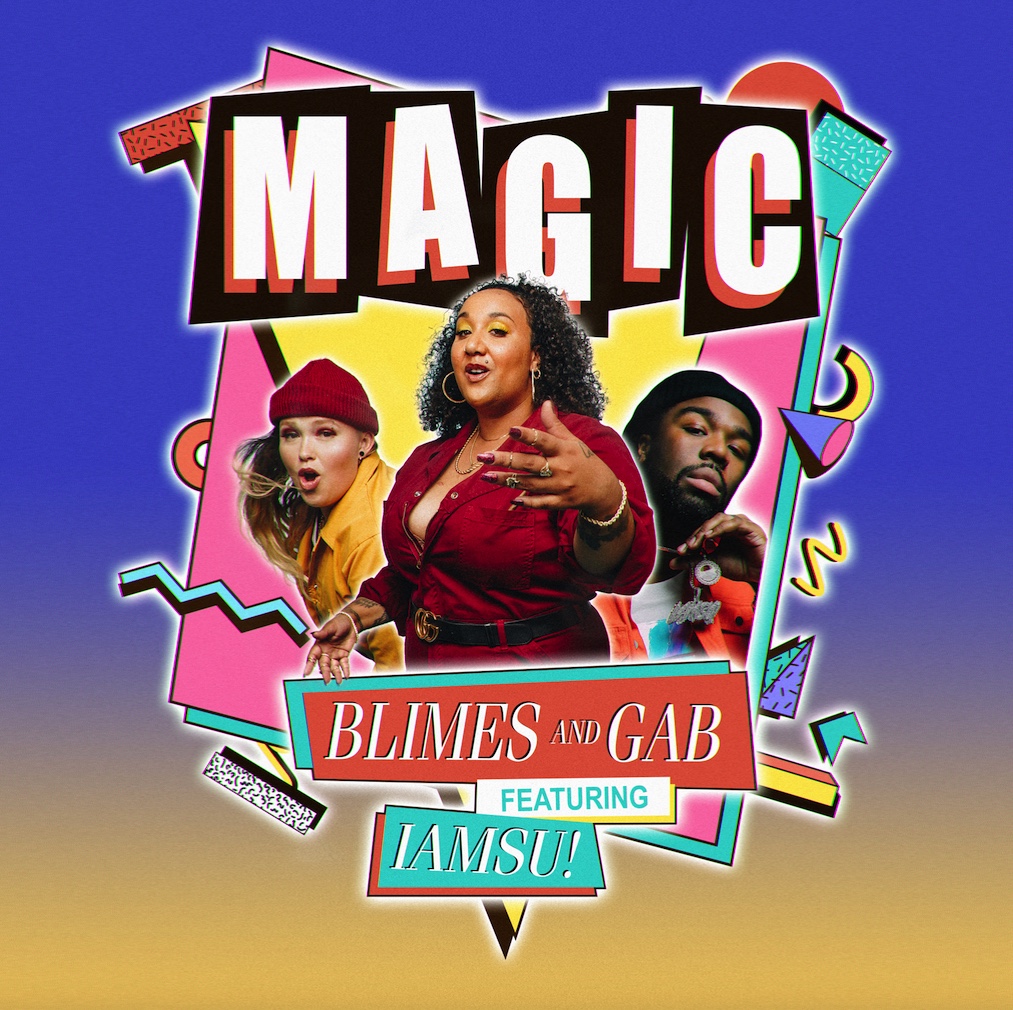 Bello Mag is thinking of you to make you feel good…
Today, March 6th, Dynamic female rap duo Blimes and Gab is releasing their new single "Magic" featuring Iamsu! (401K monthly listeners on Spotify). The duo is composed of acclaimed wordsmith Gifted Gab and openly gay battle rapper Blimes Brixton. The song "Magic" and accompanying music video are just as infectious and colorful as the two rappers. Listen to it on all streaming platforms and be sure to keep an eye out for their new projects.
To listen to the latest BOP off Blimes and Gab's forthcoming debut album dropping next month that features the likes of Method Man, Iamsu!, Bahamadia, and Jay Park, click here.
Blimes and Gab have a lot in store this year including the release of their debut album and a forth coming MAJOR sync on one of TV's most beloved shows. To add to their success, they will be getting their own TV show directed by the legendary Nelson George documenting their yin and yang friendship and overcoming their trials and tribulations as women in hip-hop. Can't wait!
If you live in Ontario and are available on April 4th, don't hesitate to go to their concert. They want you to have fun, and they want to be there for it.
About BLIMES AND GAB:
Blimes and Gabis a rap duo consisting of Seattle MC Gifted Gab and San Francisco MC Blimes Brixton. In 2017, Blimes and Gab inadvertently discovered each other online, met, and recorded their breakout hit "Come Correct" that went viral surpassing 10 million views. In 2018, Blimes' unique history as a battle rapper caught the attention of hip-hop icon Method Man from Wu Tang Clanwho recruited her to act as a battle coach on TBS show Drop the Mic. In 2019, Blimes and Gab co-headlined their U.S. tour alongside Dave B.
Both women were predicted for success by Pandora and Next Big Sound in their overview of the "new class of female rappers" alongside Cupcakke and Rico Nasty. Blimes is openly gay and created her own record label Peach House Records – an all-womxn label that encourages feminine creative energy to thrive… They've gotten rave reviews from magazines like VOGUE UK, UPROXX, RESPECT, Ambrosia For Heads.
By Justine Duclaux
Photo: website