Be Unique, Be You With Dulce Bestia's Latest Collection Available at Amazon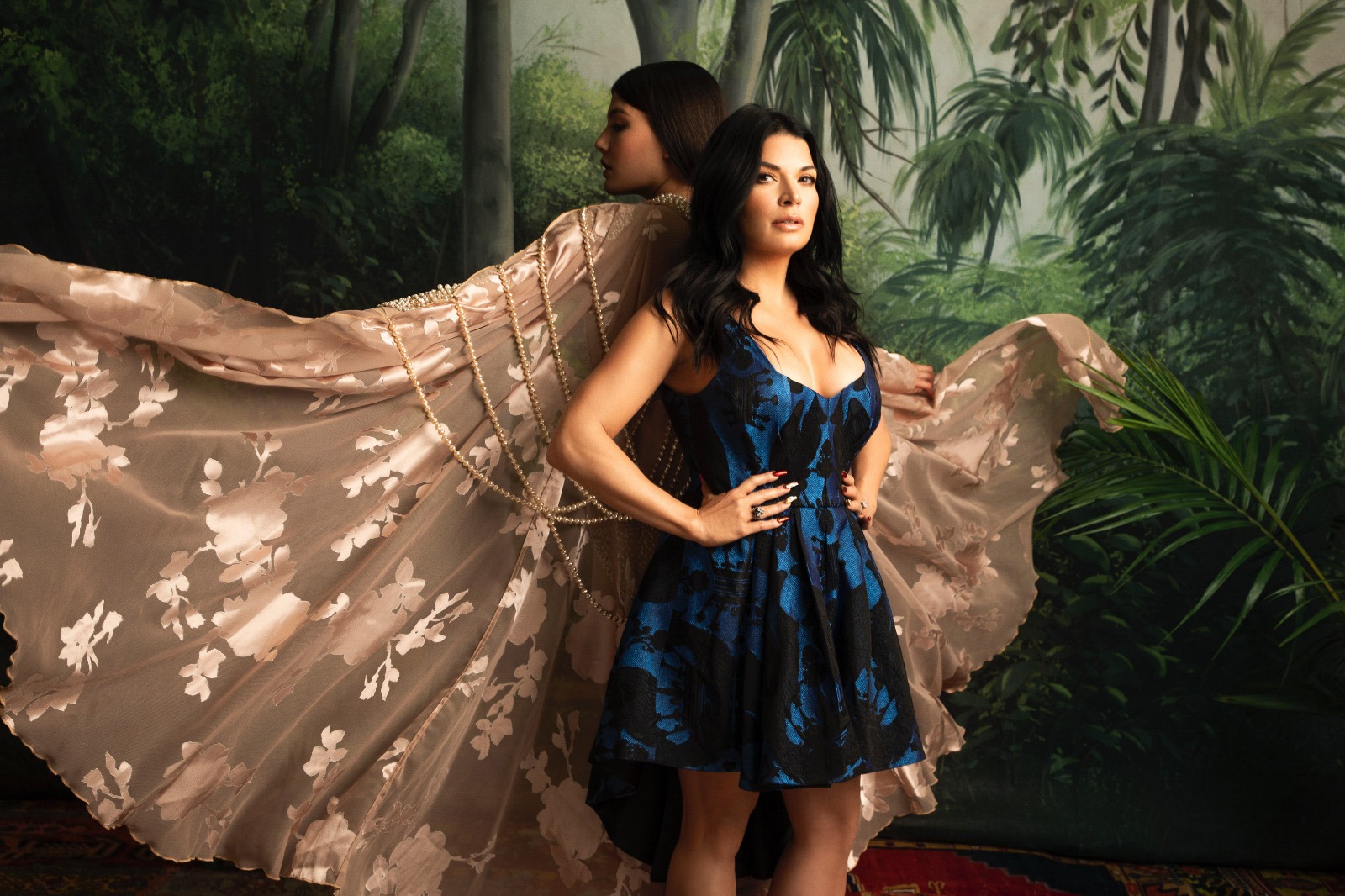 As my mother always said, why fit in when you are born to stand out? To be extraordinary? Well, Skye Drynan brings you the perfect collection to fulfill this destiny. Be the best version of yourself and embrace ALL of your sides while wearing Dulce Bestia's latest collection. Don't stop reading just yet and find out more about the amazing pieces, where you can see them, buy them, and more! Like Skye says, "Rule Breakers" collection is a reflection of the current dynamic environment and the reinvention of our lives and luxury fashion in the digital frontier. It embodies timeless elegance with a Rock-and-Roll rebel vibe."
Skye Drynan, C.E.O. and Designer of the Fashion "House of Skye" is wrapping up 2020 by debuting Dulce Bestia's new collection "Rule Breakers". Launching today Monday, December 14th, 2020 the "House of Skye" line will be exclusively available in the Amazon Fashion store at launch, where US customers can discover new fashion-forward trends (www.amazon.com/houseofskye).
Coining the tagline "High-Tech, High-Function, High-Fashion", Skye Drynan successfully incorporates her biotech background and creative mind. "House of Skye" and its various fashion lines will be sold in the Amazon Fashion store, reaching its fashion engaged customer base so shoppers can discover new fashion-forward styles and trends.
This year, due to Covid concerns, Art Hearts Fashion Week has gone completely digital. Dulce Bestia Lastest Collection which can be found on Amazon.com can be previewed by the uplifting, energetic and exciting video below.
Handcrafted in various parts of the world including Italy, Montana USA, China, Bali, Serbia, Turkey, and Sri Lanka, "House of Skye" provides its consumers new fashion-forward products including the Night Angel Cloak, Jeweled Studded Phoenix Rising dress, and Red Dragon face covering, with designs that marry luxury craftsmanship with high-function for the modern-day consumer. 

"Most people wouldn't know it, but I have a science/tech background with multiple global patents issued and pending. Many businesses are reinventing themselves, and we see exciting uncharted territory for transformation within fashion. Innovation and philanthropy is in our DNA."
-Skye Dynan


"House of Skye's" bold fashion is a Hollywood favorite for various celebrities including Gwen Stefani, Lady Gaga, Paris Hilton, Ally Brooke, Poppy, Tyler Posey, Carrie Underwood, Esther Anaya, MAEJOR, Sophia Lillis, Paris Berelc, Will Catlett, Jared Harris, Danna Paola, Frida Aasen, Gavin Leatherwood, Ronen Rubinstein, Brenda Song, Booboo Stewart, Draya Michele, Cameron Reid Hamilton, Lauren Daigle, Laura Marano, Maria Gabriela De Faria and Lexy Panterra to name a few.