SoundCloud 2020 Artist to Watch Talii Releases Official Video to New Single, 'Good to Be Bad'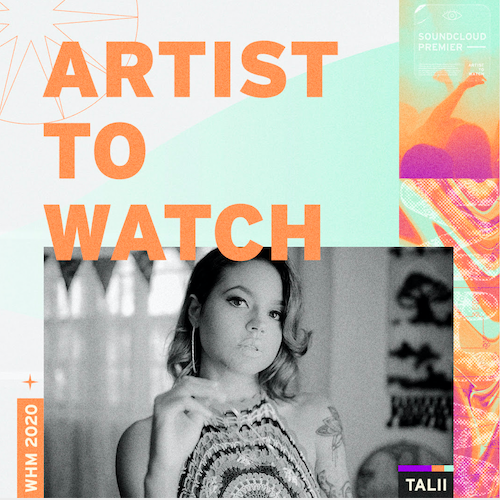 The Orlando-based singer / songwriter Talii has just released the captivating official video for her new single, 'Good to Be Bad'—creating a mesmerizing scene of seductive choreography and electric female energy cloaked in a veil of spirituality, that brings the song to towering new heights.
The arresting dark pop and R&B track was released this spring alongside a feature with Billboard, who called the track "a dancehall-flecked, bass-heavy production that reflects her Trinidadian roots", and follows the success of her recent hit, 'Hourglass'.
"This video really brings the song to life! We wanted to incorporate all aspects of what 'Good To Be Bad' means to me. To embrace all the 'taboo' aspects of a woman that society has conditioned us to believe to be bad or to be ashamed of. The magical, the sexual and the powerful aspects of feminine energy were all portrayed and celebrated so beautifully in this video. Not to mention, it was so much fun to create! I've truly never felt so alive and in my element as I was when this video was being filmed. I'm so happy this is what I get to do for a living."
About Talii:
Born into a family of diversely talented musicians and performers, Talii wasted no time exploring her musical path. She began singing at age three and started playing piano and writing songs by age seven. July of 2018 saw the debut of her artistry with the track 'Lost'—which was produced by G.Bliz (Teyana Taylor, John K, Darion Ja'Von). Talii later followed up with 'Mouth', an addictive track that puts a playful twist on her signature smooth R&B-meets-soul style. 
By telling compelling stories rooted in authentic experiences and bolstered by her smooth and soulful vocals, Talii has become a trailblazer in the neo-soul / R&B lane. With support growing on all fronts, including love from the artist community with Pink Sweat$ and John K both showing support, she is poised for a breakout year. Keep your eyes peeled for more to come as well as news on a debut EP, coming soon.
Watch her new music video below, and make sure to stream her recent work on Spotify and SoundCloud.
Follow Talii:
Instagram       Facebook       Twitter       YouTube       SoundCloud       Website
Photo: Seth Charles
By Matt Koger