Supreme collaborates with Oreo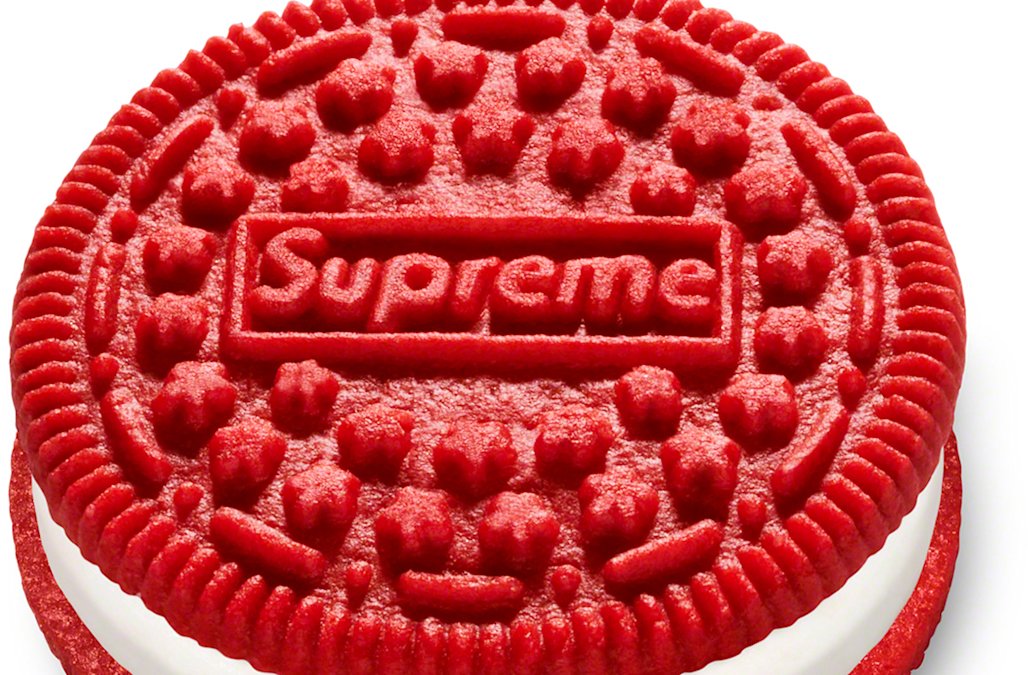 Oreo will release a new cookie with Supreme, the streetwear brand…
The Oreo X Supreme looks like it's actually just colored, dyed the brand's signature bright red and bearing its logo, with regular Oreo filling inside. On the flavour side, no information was revealed. They're part of Supreme's Spring/Summer accessories line, available in a three-pack for a website price of $8. And while they're not out yet, they've somehow already hit the secondary market, with bidding for a pack on eBay at more than $500.
"Supreme Oreos could be 2020's sweetest accessory"
So, you ready to try the trendiest cookies of the moment?The release of the cookie is set to drop February 20th at Supreme's New York stores on the Lower East Side and in Brooklyn, with an online release set for the following week.
By Justine Duclaux
Photo: Website