Taylon Hope drops first single, "Country in Me" from her upcoming album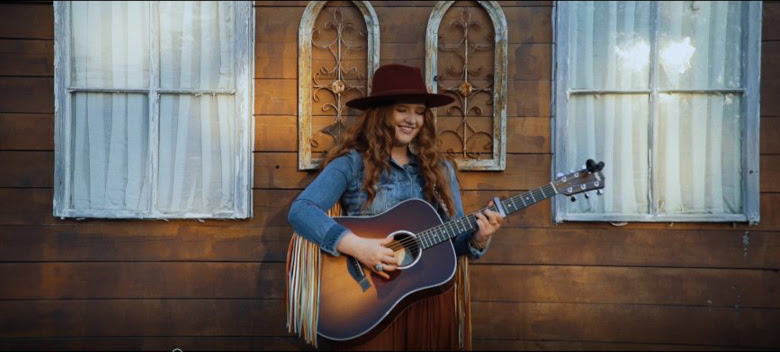 14-year-old country singer-songwriter Taylon Hope has dropped the first single and official music video from her third album. Hope collaborated with Bridgette Tatum to write the song, "Country in Me". 
"This song really defines who I am," shared Hope. "I was honored to work with Bridgette Tatum while writing the song as she has a very in depth way of reaching into your soul to bring out the feelings and put them into words."
The music video premiered exclusively on Center Stage Magazine and My Jam Music Network. Hope described the visuals for the piece saying, "We filmed the video at a very quaint rural setting in Franklin with XXX and I think it captures the meaning of the song and translates everything I wanted to say into a visual for the listeners." 
Hope will also be embarking on a tour to support her album. So far the dates released are:
3-8-20 – Gatlinburg, TN – Ole Red 
4-26-20 – Gatlinburg, TN – Ole Red
6-27-20 – Franklin, TN – Z Music 
7-4-20 – West Jefferson, NC – Christmas In July Festival 
8-6-20 – Columbus, OH – Ohio State Fair
The full album will consist of ten new songs co-written by Taylon Hope and Mo Pitney, Bridgette Tatum, Bill Dilluigi, Devon O' Day, Keith Burns, Melissa Rowe, and Corey Barker.
"Country in Me" is available to watch, stream and buy now. 
By Shannen Tierney