Todd Snyder and Timex Release Their New "Art of Pride" Watch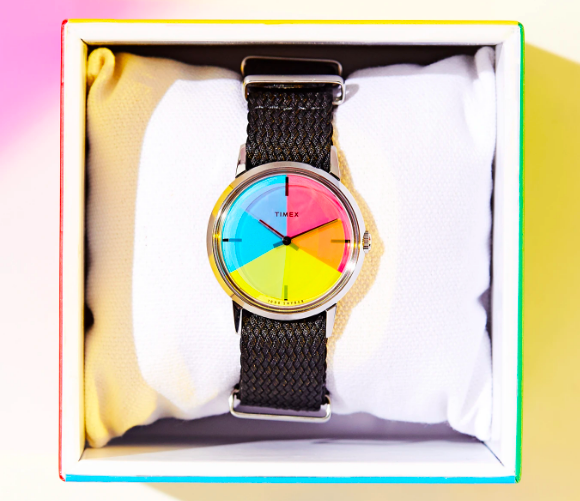 In the name of this year's Pride Month, Todd Snyder and Timex have teamed up yet again to deliver a special Pride inspired watch to celebrate the LGBTQ+ community.
The "Art of Pride" watch features the iconic Rainbow Flag that has become a positive identifying marker for the LGBTQ+ community, and makes use of the colors red, blue, and yellow, all while sitting on three rotating disks. As the time changes, the disks rotate and stack upon each other—creating a reflection of rainbow-like colors to illuminate your day. 
Timex has also announced that any money received from this collection, will be added to the $10,000 USD that the company has pledged to donate to the Sylvia Rivera Law Project and the Rainbow Railroad Foundation.
Timex's new Pride inspired watch sits at just 34mm on the wrist, and is available to purchase online at Todd Snyder's website.
Photo: Timex
By Matt Koger