J. Cole Releases His First Single of 2020 and Finds Himself Deep in Criticism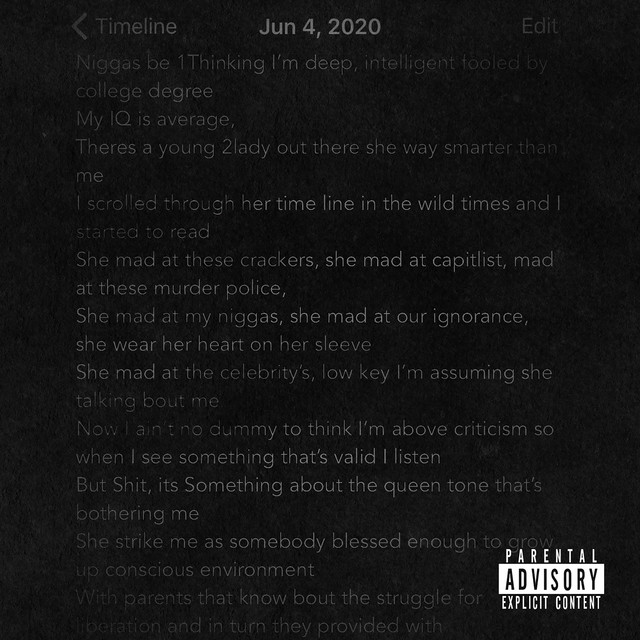 A couple of days ago, Dreamville Records CEO and all-star rapper J. Cole released his first single of 2020 titled, 'Snow On Tha Bluff'. The track, which features production by Cole as well as Kelvin Wooten, comments on the current state of police interaction within the black community, systemic racism, as well as the inappropriate distribution of wealth in America (and how to obtain it). While some believed the track to be a positive reinforcement for change, others on the other hand, recognized the subtle yet intentional diss the North Carolina native decided to throw toward fellow female rapper, Noname.
The diss is most likely in reference to a comment Noname made via Twitter, in which the Chicago based artist criticized rappers (which Cole took personally) whose entire discographies may be about the struggle of the black experience, yet are "nowhere to be found" once their community needs them the most.
In a series of tweets by J. Cole, the 35-year old rapper stands by his track, and defends his lyrics.
Morning. I stand behind every word of the song that dropped last night.

— J. Cole (@JColeNC) June 17, 2020
Follow @noname . I love and honor her as a leader in these times. She has done and is doing the reading and the listening and the learning on the path that she truly believes is the correct one for our people. Meanwhile a nigga like me just be rapping.

— J. Cole (@JColeNC) June 17, 2020
I haven't done a lot of reading and I don't feel well equipped as a leader in these times. But I do a lot of thinking. And I appreciate her and others like her because they challenge my beliefs and I feel that in these times that's important.

— J. Cole (@JColeNC) June 17, 2020
On the contrary, some of rap's most iconic stars have tweeted in defense of Noname, and condemned J. Cole's reaction toward her.
Chance The Rapper:
Yet another L for men masking patriarchy and gaslighting as contructive criticism.

— Chance The Rapper (@chancetherapper) June 17, 2020
Earl Sweatshirt:
what if yall are mad at yourselves that you look to cole for more than he has to give? bro just laid his cards down on the table "i went to college, i dont know stuff" and hes alot of niggas elected representative

— thebe kgositsile (@earlxsweat) June 17, 2020
Kari Faux:
so you try policing her tone in a song? https://t.co/4tP30RO8dB pic.twitter.com/RUjHdIkkes

— LOWKEY SUPERSTAR (@KARIFAUX) June 17, 2020
Listen to J. Cole's latest single, 'Snow On The Bluff' below, and let us know what you think about the controversy in the comments.
Photo: Twitter
By Matt Koger