UK Electronic Act Union of Knives x "Like Butterflies"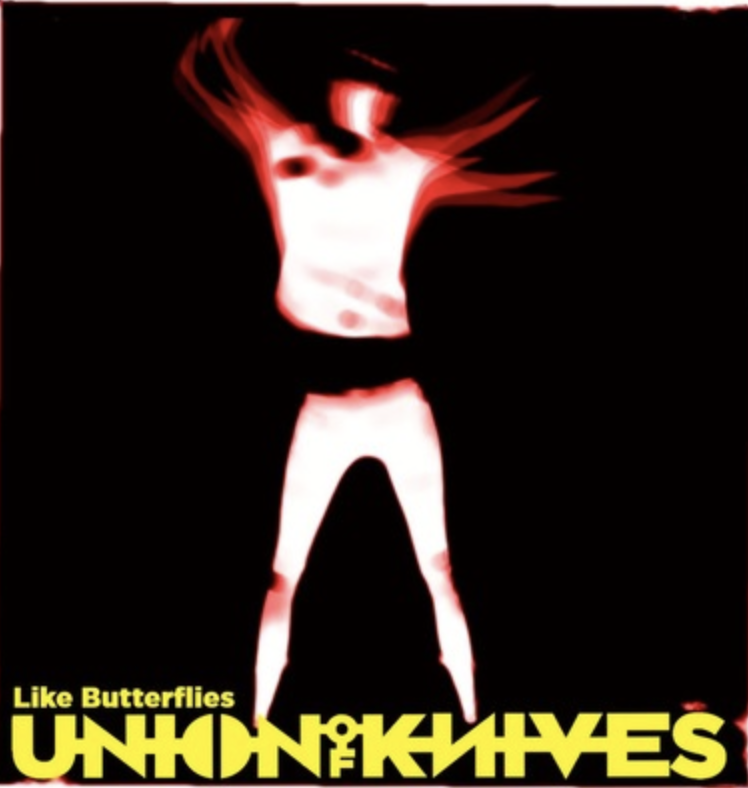 Release New Single and Video "Like Butterflies"
From the forthcoming album "Endless from the Start" – June 4 via Disco Piñata
Limited Edition White Vinyl and CD Pre-Orders Starts Today on Bandcamp
Listen to "Like Butterflies" Available on all formats
Watch the Video For 'Like Butterflies" 
Scottish electronic act
Union of Knives
release their new single,
"Like Butterflies,"
from their forthcoming sophomore LP
Endless from the Start.
"Like Butterflies" follows the release of
"A Tall Tale,"
one of two collaborations on the album featuring
Ladytron's Helen Marnie
. Built on a funky backbeat, "Like Butterflies" is a block-rocking track that unfurls like an anthem packed with complex polyrhythms set against a dark atmospheric backdrop.
"Like Butterflies" purrs away with a groove that weirdly takes me back to a youth listening to Talking Heads and Prince," says songwriter/vocalist/producer Chris Gordon. Vocalist Ant Thomaz adds, "I want you to dance and get out of your cocoon already!  Let those delicate highs tremble through you as you push on into the light."
"The video is a collaboration in movement," adds Chris, "Anthony knew Alexandra (Tsiapi) could express something physically that we do our best to express with words and weird noises.  I spent a January morning filming her improvise to "Like Butterflies" in her beautiful top floor Georgian studio in Govan (Glasgow).  She jerked and fluttered and floated all across the room with such grace and commitment, perfectly synched to the spiritual sense of the song."
Union of Knives returned in 2020 after a 14-year hiatus following their 2006 rapturously received debut, Violence and Birdsong. The band combines the pummeling urgency of industrial music with the cathartic release of ambient theatrics for a unique sound that mesmerizingly references goth, trip hop, and warped soul.
Endless from the Start is as diverse as it is uplifting, even in its darker moments the compelling sense of rhythm elevates a sense of shared spirit and mission to the fore. The voices underpinned by turn with swooping ethereal tapestries, foundation shaking subs, and twitching yet insistent beats, courtesy of drummer Peter Kelly (The Kills, Ladytron). There is an unrelenting unfurling of ideas and motifs.
Union of Knives are available for interviews upon request.
About Union of Knives: 
Union of Knives are a Scottish electronic act made up of Chris Gordon, Ant Thomaz (Dope Sick Fly), and Peter Kelly (The Kills, Ladytron), with Ladytron's Helen Marnie featuring on two tracks on their 2020 Endless from the Start LP. With Chris Gordon crafting and grafting at the centre, writing, vocal and musical duties are shared by Ant, and Peter. Ant grew up in Baton Rouge, Louisiana and arrived in Scotland via N.Y.C meeting Chris through production work, where their musical bonds became too compelling to ignore. Their debut album Violence and Birdsong was released in 2006. Their track "Opposite Direction" was synched in The Vampire Diaries and Grey's Anatomy. Their 2007 sophomore album co-produced by Atticus Ross was shelved due to internal issues with the label. Since then, Chris has been devoting time to his family, Ant has worked on various solo projects, and Peter, a drummer and a painter, has toured with The Kills and Ladytron.
Follow Union of Knives: